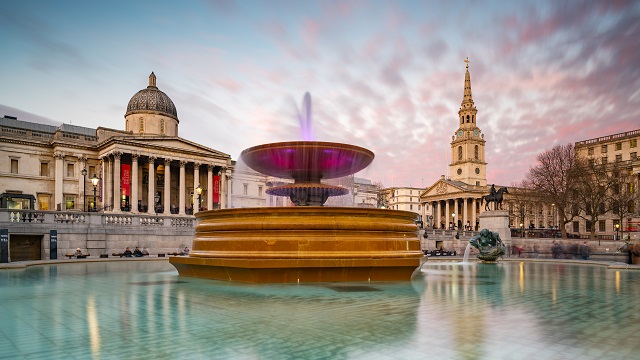 A wide choice of courses
Choose from a wide variety of summer school courses at
more than 30 London universities
. Courses can last from one week to two months, so you'll find the perfect course for your needs.
A world-class education in a world-class city
Study at top-ranking institutions such as LSE (London School of Economics), Imperial College London or the Royal College of Art, which all offer summer school programmes.
Whatever university you choose, summer school courses allow full access to the institution's high-tech facilities and a variety of lectures and events. You could soon be listening to lectures by the likes of Angelina Jolie, discussing economics with an international head of state, or hearing about the latest innovations from a Nobel Prize winner.
Summer living in London
Summer is an exciting time of year to explore all that London has to offer. Enjoy food festivals, open-air concerts and outdoor cinemas across the city.
If you'd rather relax, laze around in one of London's many parks and green spaces on a hot summer's day or go for a swim in an outdoor lido.
London is also a great gateway to other UK locations; visit Windsor, Brighton or Bath on a day trip from London.
What you need to know
Entry requirements
There are hundreds of courses to choose from and the entry requirements can vary for each university. For most courses, you do not need any prior knowledge of the subject you wish to study. However, some courses do. Carefully check the entry requirements before enrolling.
Many universities require an IELTS or similar English-language qualification for international students who don't have English as their first language.
Types of summer school
There are two types of academic summer schools. The most common is for current university students (in the UK or abroad) or for those who have already graduated. Some summer schools also accept students who are about to start university.
The other option, a "pre-university summer school", is designed for students who are still at school. It's the ideal opportunity to experience university life before you decide where to study.
Essential information for London summer school students
Costs
Costs vary depending on the university and course length – most fees are visible on universities' websites. Some programmes include accommodation, meals and other extras. Make sure to check what's included in your package.
Scholarships are available for many summer school courses. Check each university website for details.
Living and getting around
Most London universities offer accommodation in halls of residence or may help to arrange private accommodation nearby.
London has a comprehensive transport network, making getting around relatively easy.
Find more details in this essential information guide.
Visas
Find out more about visa requirements to study in London and visit the official UK Visas & Immigration website to check which visa you may need.
Health insurance
Make sure you have suitable travel and healthcare insurance before travelling to the UK – students are responsible for ensuring they have their own health insurance.
If you are ill, visit a walk-in clinic or go to an accident and emergency (A&E) department if you have serious injuries. Some London university campuses have a doctor on site. Ask your summer school contact for help if you are unsure where to go.
How to enrol on summer schools in London
Check university websites for more information and contact details.