Studying in a global city has many advantages. You'll establish an international network of friends and enjoy an exciting social life.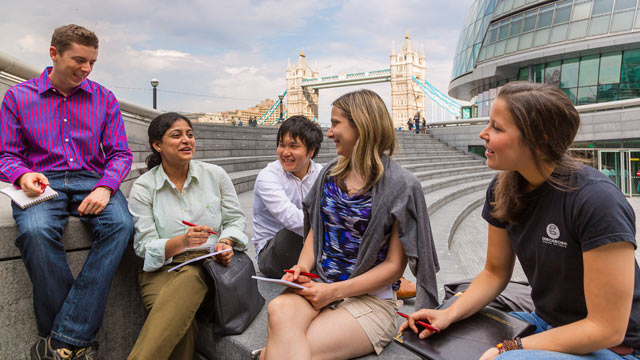 The Advantages of Studying in a Global City
A Network of Friends Spanning the Globe
Studying in London you will establish a global network of friends that will last you a lifetime. Join your university's alumni club when you graduate and return home to receive invites to attend networking events that will be invaluable to your future success.
You'll Never Be Bored
Outside of the classroom you can enjoy all of the entertainment, events and excitement that London has to offer. Where else in the world can you else can you try a Scandinavian meal for breakfast, visit a Caribbean market in the afternoon before finishing the day with an authentic Indian curry for dinner? Find out more about enjoying life in London
What London's International Students Say
"In today's world we all need to have a global education and London is one of the global capitals of the world. By coming to London I am getting the chance to see the world not only from the eyes of the Europeans, but from the eyes of the entire globe."
Julie Thompson - Film student from the United States
Video