London universities offer every undergraduate degree and postgraduate courses you can imagine, from accountancy to zoology. Choose from over 10,000 university courses at 50 universities.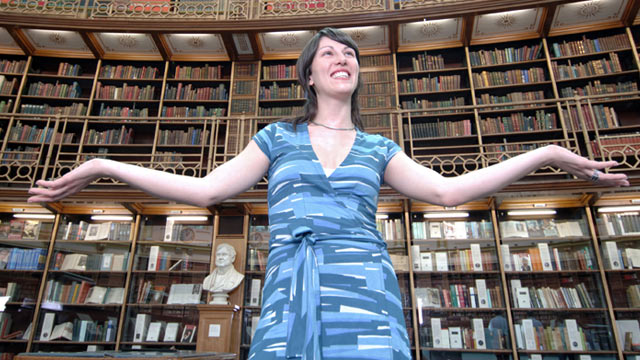 Courses Designed to Meet Your Needs
Universities in London offer courses across a number of academic levels and subject areas.
Course level
Courses can be split into three levels - foundation programmes, undergraduate courses and postgraduate courses.
Foundation programmes are one-year courses designed for international students who are not able to apply directly for a UK bachelor degree with their high school certificate. The foundation programme acts as a pathway into a bachelor degree.
At undergraduate level, students can choose to study a three year degree or a four year degree with a one-year work placement. Courses such as Engineering, Medicine and Dentistry normally take four to six years. A distinction is made between a Bachelor of Arts (Ba) and a Bachelor of Science (BSc). A Bachelor of Arts is awarded to students who take subjects in the fields of arts, humanities and some of the social science. A Bachelor of Science is awarded to students who study a scientific subject.
Postgraduate courses can be a master's degree or a PhD degree. A masters degree is usually one year and includes a combination of lectures, seminar and a research project. A PhD will take three to four years to complete and focuses entirely on one research project.
University choice
London's universities offer around 10,000 courses. You will find a number of large multi-faculty universities in London which offer courses in a wide variety of subject areas. Additionally, London hosts a number of excellent smaller, specialist institutions. 
Use the subject guides to help you find the best universities for the subject you want to study.
London's universities are located in many parts of the city. You can choose to study in central London close to the museums and attractions or you might decide you like a quieter life living in outer London. London's efficient public transport system means you will always have easy access to the city centre, wherever you decide to live in London. 
Find your ideal course
Deciding on the right course and university for you involves a lot of research. We have made it easy for you by listing London's universities and courses all in one place. And if you would like further information, simply contact the universities directly. 
What London's International Students Say
"There is no place like London. The city has no boundaries, it is infinite. I can feel free and safe. For studying, it was the only place in the world that had my specific course."
Juan Fortis - Creative advertising strategy student from El Salvador