Staffordshire University London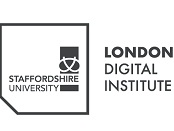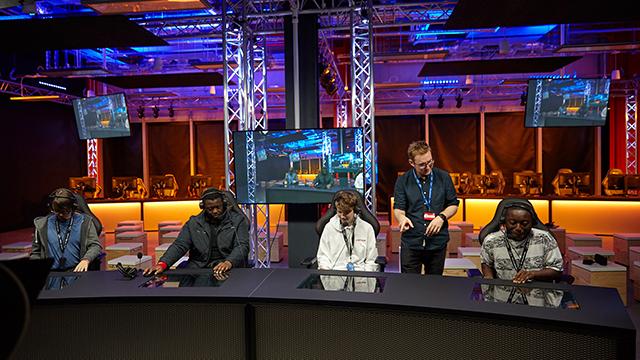 Why Staffordshire University London?
Staffordshire University London offers the latest tech-based undergraduate and postgraduate degrees. Based in the Here East campus in Queen Elizabeth Park, London, the institution is ideally placed for
International Students
Staffordshire University London is part of Staffordshire University, a Top 40 UK University with over 100 years' experience in teaching, supporting and producing highly regarded graduates in a variety of industries. The institute is based in the European capital of technology, and its pioneering courses in Games PR and Community Management, Esports, Cyber Security and Games Design are well connected with companies at the forefront of their industries. The courses are backed up with incredible digital and broadcasting facilities that are usually found in professional settings. The Esports Arena, for example, boasts a Six Seat Presenter Desk with integrated monitors for live monitoring of gaming feeds, ceiling suspended TV's for viewing, 6c6 PC gaming setups, and a studio set up that rivals professional arenas across the country. There's more too, with a state-of-the-art control room for lighting and mixing, and software and hardware equipped studio spaces – Staffordshire University London more than meets its first-class reputation. Staffordshire University London's Digital Institute welcomes students from all over the globe to study in the centre of creative and digital innovation, at its Here East campus, in Queen Elizabeth Park, London.

Quick Facts
Staffordshire University is home to Europe's first esports degree. Here East is just 20 minutes away from all London's main transport terminals. Staffordshire University is a University of the Year shortlist (The Times 2020) is a TEF Gold rated institution. Staffordshire University London is just a 10-minute walk away from Europe's biggest shopping centre: Westfield. There are networking opportunities with neighbours at Here East including BT Studios and the Copper Box Arena. Staffordshire University is 37th out of 121 UK Institutions in the Guardian League Tables 2020. London is the European capital of technology. There are over 600 games publishers and developers based in the London area. (UKIE)