London Metropolitan University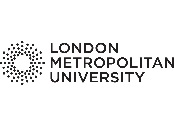 Why London Metropolitan University?
Studying at London Metropolitan University enables students to do something they love. So, whether it is becoming a computer engineer, artist or entrepreneur, employability is at the heart of the curriculum
International Students
London Metropolitan University offers an international study experience in central London. London Met is proud of its support services, designed to ensure that students receive all the help they need during their time at the university. These services include advice on accommodation, funding, disabilities and dyslexia, study planning, and careers. There are several funding options for overseas students to help them pay for their studies. London Met also offers a dedicated International Student Advice service to help international students with things such as visas and settling into their study environment. London Met puts their students first and offers their students a five-star promise aiming to provide them with opportunities that ensure they get the most out of their London Met experience. Whether students want to gain employability skills or make sure their voice is heard on their course, London Met's goal is to give them every chance to plan ahead and progress professionally alongside their studies.