Royal Veterinary College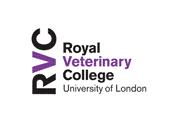 Why Royal Veterinary College?
Founded in 1791, the Royal Veterinary College (RVC) is part of the University of London. The RVC offers an outstanding learning environment designed to produce practising veterinary surgeons, bioveterinary
International Students
TThe RVC has an international reputation, attracting staff and students from around the world. A special induction programme for international students takes place at the start of every academic year and ongoing support is provided by tutors and the student support team. A degree from the Royal Veterinary College is internationally recognised as a mark of outstanding quality. The RVC is the only English veterinary school (and one of only four in Europe) accredited by the American Veterinary Medical Association, which allows its veterinary medicine graduates to practice in both the EU and North America. The Students' Union organises social events every year, including May and Christmas balls. Students can also enjoy a diverse range of sports, from badminton to wakeboarding. Also on offer are language and arts classes.