City, University of London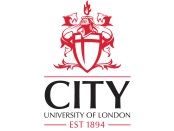 Why City, University of London?
City, University of London is a global university committed to academic excellence with a focus on business and the professions. Established in 1894, City was granted University status by Royal Charter
International Students
With a great proportion of international students and staff, City celebrates diversity where all people, cultures, ideas and beliefs are valued. This vibrancy of cultures makes the University a cosmopolitan atmosphere where students have access to never-ending opportunities for inspiration and new experiences. The university has an International Recruitment team that travel around the world to meet and advise prospective students interested in studying at City, as well as an award-winning Student Centre dedicated to providing widespread support in all aspects of student life, from visas and finance to key skills and social activities. Combining a central London location, a highly international outlook and close links with industries and professional institutions both in the UK and internationally, City ensures that students enjoy exceptional global employment prospects upon graduation.

Quick Facts
City has a diverse community with students coming from 160 countries and academic staff from 50 nations
Notable alumni include Indian spiritual leader and political leader Mahatma Gandhi, and former British Prime Ministers Margaret Thatcher and Tony Blair
City's Sir John Cass Business School is ranked as fifth in the UK and 16th in Europe by the Financial Times European Business School Ranking 2018