With the Graduate Immigration Route being introduced in summer 2021, international students now have the opportunity to kickstart their career in a global city, creating an impressive network and boosting their CV for future employers.
London is an exciting place to live, offering some of the best universities in the world, fantastic museums for students and a buzzing cultural scene. The city is also home to many startups and large international companies, which are always on the lookout for new talent to employ.
Discover all the reasons why you should take your next step in London, the best place to study.
Share your adventures with us using the #StudyLondon hashtag on social media.
Studying in London is a one-of-a-kind experience for every student. London is not just a place – it's an experience!

Hrithik Ahuja, student from India
Hons in International Business at Brunel University London
Write your own success story: work in London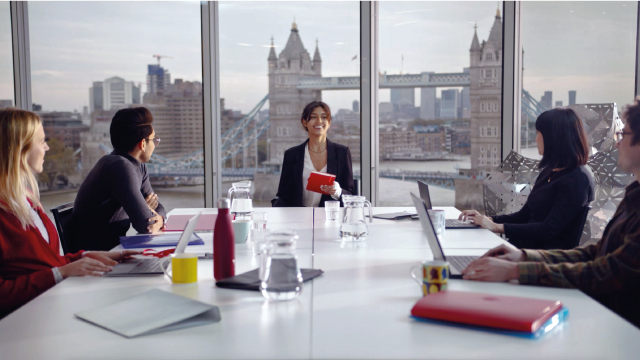 From computer science and business, to engineering and design, explore the many subjects and courses you can choose from at one of London's global universities.
London is a dynamic city. It has a higher proportion of graduates than any other major city in the world and plenty of international companies – including the BBC, Apple, Google and many more – often hire graduates.
The city attracts talented people from all around the world – this could be you too. Read more reasons studying in London will change your career.
What is the Graduate Immigration Route?
The Graduate Immigration Route is a new UK visa being introduced in summer 2021. It is available to international students who graduate from the summer of 2021 and meet the necessary criteria.
With the new Graduate Immigration Route, I can make full use of my skills, my degree and my experiences.

Smriti Tripathi, student from India
Acting for stage and screen at Regent's University London
What are the criteria?
You need to:
Have a valid Student visa
Complete your entire degree in the UK (excluding unavoidable distance learning due to coronavirus)
Successfully complete an undergraduate level degree or above, in or after summer 2021
Have not had a visa under the Graduate Immigration Route in the past
Get permission from your financial sponsor if it is a government sponsor
You must:
Apply from inside the UK
Complete administration checks, including a security check
Make an Immigration Health Surcharge payment
Pay an application fee
Want to know more? Find out all you need to know with this handy visa guide; more information will be announced shortly on the official UK government website.