Grace - Royal College of Art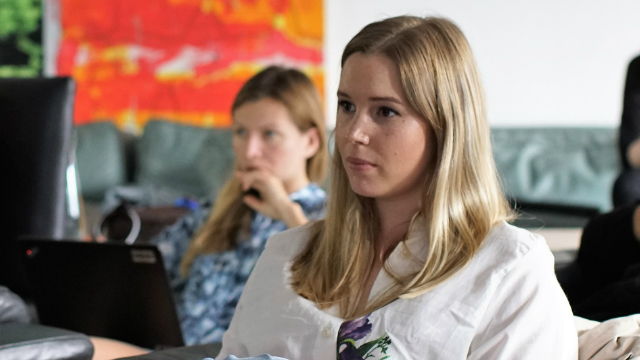 "The Royal College of Art's Criticism & Curating course reinvigorated me: it informed my curatorial practice and enabled me to feel part of the international art scene."
Having completed my Master's degree in Fine and Decorative Arts in 2013, I moved from London back to Johannesburg where I started my professional career in the arts. I started at an auction house and then moved to a large, well-established gallery where I began to learn first-hand about curatorship and professional practice.
After three years of intensive gallery-based work, I realised that my focus had narrowed and felt that I needed to expand my vision and knowledge-base to grow as a curator in a global art environment. My first thought was that I needed to go back to London. London is certainly the most exciting city when it comes to art, steeped in history but also at the forefront of contemporary art and academic discourse.
I browsed through many short courses, and chose the RCA because it offered a course that was easy for me to manage in terms of time off work, was intensive in its programming and allowed me to meet and engage with curators, academics and critics whose work I greatly admire.
Looking back now, I really appreciate the wealth of knowledge and experience that my peers provided, each individual contributed a unique perspective and experience of the arts – they were a fantastic mix of enthusiastic, intelligent people from around the world.
Living in London for a week – walking through Hyde Park every morning to attend classes in the Senior Common Room of the RCA, surrounded by extraordinary art by its esteemed alumni – was such a fabulous experience. I intend to keep in touch with classmates and tutors alike and stay connected to this network established during my time at the RCA.
Summer school at the Royal College of Art
The Royal College of Art is recognised as the world's leading postgraduate university for Art and Design, and is renowned for teaching and incubating innovation. During the summer, the RCA opens its studios and facilities for a series inspirational workshops and studio residencies. The courses are aimed at UK-based and international artists, designers, critical thinkers, curators and writers who want to experience the teaching methods of the RCA. For more information, visit the RCA website.