Roma - Central Saint Martins (UAL)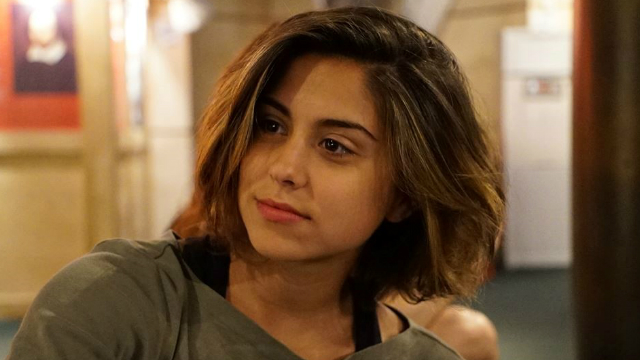 From Carnegie Mellon to Central Saint Martins
My name is Roma and I'm from the United States, specifically from southern New York.
I received a scholarship for Acting Shakespeare with Drama Centre London. I enjoyed re-visiting basic fundamentals with a new perspective and attitude surrounding my work as an actor. Having two years of training under my belt made it so much fun to go head-in with spontaneity during each exercise and class. I also loved getting to work with a whole new set of performers. It was so refreshing to see new faces and surround myself with artists from all over the world.
I learned that if you want to show vulnerability in your work, you need to live a vulnerable life. I've struggled with the idea of vulnerability because I am the type of person that pushes my feelings down and ignores them. However, this leads to one-dimension characters and if you are an actor reading this, you know that being one-dimensional is one of the most painful things to watch as an audience member. It's just not human. But since that moment, I've been following that advice and let me tell you, it's definitely opened me up in both my professional and personal life.
My recommendation for other students thinking about taking a summer course at Central Saint Martins is do it! Take that leap of faith and go with your gut. The experience has been truly intensive, expansive and simply amazing.
Summer school at Central Saint Martins (UAL)
With over 350 courses to choose from, including those in arts, fashion, graphics and media; experience intensive practical tutoring the CSM way, taught by practicing industry professionals and CSM tutors. Courses range between 1 to 4 weeks with summer school running for 12 weeks, 25 June to 14 September 2018. For more information, visit the Central Saint Martins website.