Frequently asked questions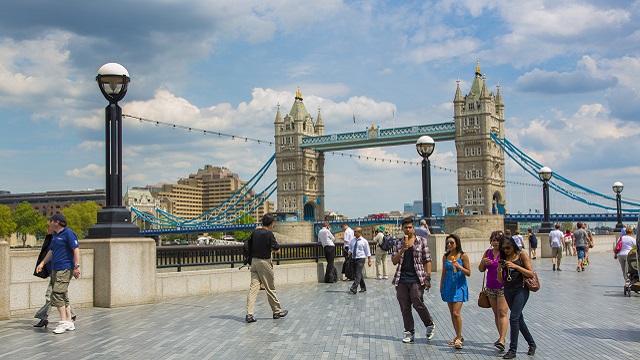 We answer some of the most common questions about summer schools in London. You can get more information about specific summer schools from the universities' own websites. Check the full list of summer schools for details.
 1. Where can I apply for a summer school course?
There are over 30 universities in London offering summer schools. You can apply to each summer school directly via the university's website. Click here for a list of universities with summer school courses.
2. What are the requirements to apply for a summer school?
The entry requirements can vary for each university. For most courses, you do not need any prior knowledge of the subject you wish to study. However, some courses do require some basic knowledge of the subject. Carefully check the entry requirements for the courses you are interested in.
For international students where English is not the first language, many universities require an IELTS or similar English language qualification.
3. How much does a summer school cost?
The costs vary for different universities and depend on the length of the course. You can see the fees for most summer school programmes on the list of summer schools in London. Check what costs are included. This could be just the fees or a full package, including accommodation, meals, airport pick-ups and travel cards to get around London.
4. Are there scholarships available for summer school courses?
Yes, many of London's universities offer scholarships for their summer schools. This is usually in the form of a reduced fee or a tuition fee waiver. The details of scholarships are available on the individual university websites. You can find a list of all summer schools in London here [link to list page] and click through to their websites.
5. Where can I live during the summer school course?
The majority of university in London offer summer school accommodation in one of their university halls of residence. This may be an additional cost to the tuition fees stated. University halls of residence are usually located on campus or a short walk from your teaching facilities. If your university does not have halls of residence, they might have an arrangement with a nearby private accommodation provider.
6. Is there an airport pick-up service for summer school students? 
Many London universities offer a pick-up service for summer school students. Check the details on the university's website. Your university will provide more information on this once you have accepted your place on the summer school.
7. How do I get from airport to university? 
If you are making your own way into London from one of London's airports, you will find all the airports have quick and easy connections into central London. Take a look at the essential information here for a list of London airports and further travel advice.
8. Is lunch or dinner provided for students? 
Some universities offer a fully inclusive package which includes a meal plan. However, most universities do not include this and encourage students to cook or buy their own food.
9. Do I need a visa to attend a summer school in London?
If you are a national of a non-EEA country, you will require a Short-Term Study Visa. Short-term study visas allow students to come and study in the UK for a course of six months' duration or less. You cannot apply for a short-term study visa from inside the UK.
If you are a national of an EEA country (European Union plus Iceland, Liechtenstein and Norway) or you are from Switzerland, you can enter the UK as a student with a minimum of formality. You do not require entry clearance or a visa.
10. What clothes should I pack?
Summer is a great time to spend time in London. London has a mild climate but the weather can be unpredictable. It is best to carry both an umbrella and sunglasses to be prepared for all eventualities. The average temperature in London during the summer is 18°C (64°F) and often into the low 20s. In recent years, London has experienced heatwaves with temperatures well above 30°C (86°F).
11. What happens if I am ill during my stay in London?
Summer school students are responsible for ensuring they have suitable travel and healthcare insurance before travelling to the UK. If you are ill, you can visit a walk-in clinic in London or an Accident & Emergency department for more serious injuries. Some London university campuses have a doctors practice on site. Ask your summer school contact for help if you are unsure where to go. Everyone looking after you during your summer school will be more than happy to help.
12. Who can I contact if I have more questions?
Click here to see a list of summer schools in London. From there, you will be able to click through to the summer school websites for more information and contact details.