Top 5 reasons to spend the summer in London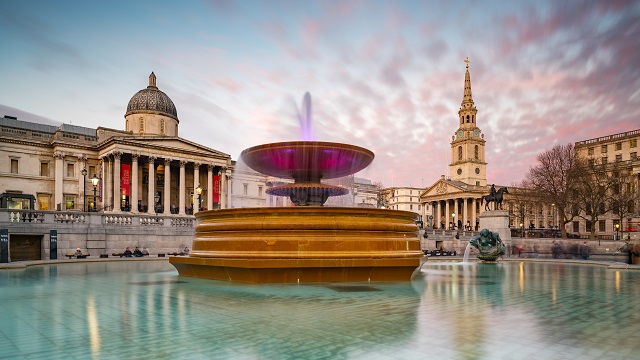 Why take a summer school in London?
Enrolling on a summer school in London allows you to combine world-class education in a world-class city. A summer school is a short-term course lasting from 1 week to 2 months, depending on the course you choose.
Summer schools provide an excellent opportunity to experience what it is like to be a student at a London university. You can choose from a number of academic courses which will allow you to gain valuable international academic experience. And there will, of course, be plenty of opportunities to get out in London and experience all the city has to offer.
There are two types of academic summer schools. The most common type of summer school is for students who are studying at university level (in the UK or abroad) or have already graduated. Some of these summer schools may also accept students who are about to start their university studies. The other option, a 'pre-university summer school', is designed for students who are still at school. It is an ideal opportunity to experience university life before you have to make a decision about where to apply for your degree studies.
Top 5 reasons to take a summer school course in London
1. Study at a world-class university
Many of London's world-renowned universities offer summer school courses. You can experience what it's like to study at institutions such as the LSE, Imperial College London or the Royal College of Art, amongst many others. You can include the summer school on your CV and become a lifelong alumnus of one of the world's top universities. Check the full list of summer schools to find the best one for you.
2. Experience living in London
Take a summer school in London to experience what it's like to live in London as a student. Explore London's many free museums and galleries, visit the food and flower markets, explore London's parks and open spaces, go and watch a show and enjoy London's nightlife with your new friends. A summer school allows you to experience so many great things in London in just a few short weeks. London is also a great gateway to other UK locations. Take a look at these day trips you can easily do from London.
3. Academic excellence
Many of London's universities are well known for their excellence in teaching and research. Summer school courses make full use of the institutions resources, facilities and academics. Many summer schools in London also invite guest lecturers from prestigious universities around the world to contribute to the summer school teaching.
4. Large variety of courses
London's universities offer hundreds of different summer courses. The majority of courses do not require you to have any prior knowledge of the subject, although there are also plenty of options to build on existing knowledge. The summer school courses are often credit bearing, meaning you can really make the summer count and take the credits back to your home institution.
5. Best time of year to visit London
London is a great destination to visit at any time of the year but the summer is a special time. Pop-up markets, food festivals and open-air concerts, cinemas and performances can be found all over the city. London also has a huge variety of parks and open spaces which are great for relaxing during a hot summer's day. During the summer, London truly becomes a 24 hour city as the streets are buzzing at all hours of the day and night with locals and visitors alike.