The British Royal Family is one of the oldest surviving royal families and there are many 'royal activities' you can do in London, from royal-themed walks to tours in royal castles. If you are a fan of the Royal Family, take a look at the royal attractions below to make sure you get your royal fix during your time in London.
Buckingham Palace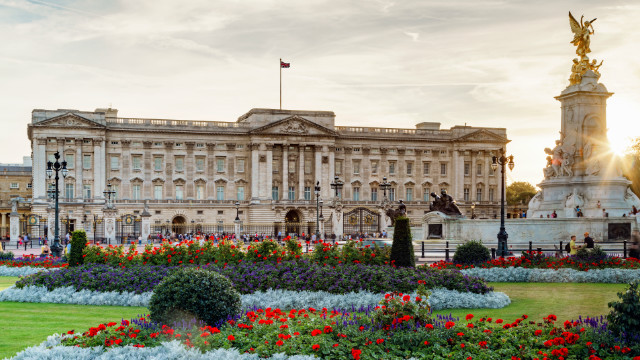 Buckingham Palace has been the official London residence of British Kings and Queens since 1837, and is currently the administrative headquarters of Her Majesty, Queen Elizabeth ll. Buckingham Palace has 775 rooms. These include 19 State rooms, 52 Royal and guest bedrooms, 188 staff bedrooms, 92 offices and 78 bathrooms. Every summer, Buckingham Palace opens its door to visitors who will be able to visit the State Rooms. These are decorated with lavish banquets and treasures from the Royal Collection, including marvelous paintings by Rembrandt, Rubens, Vermeer, Poussin, Canaletto and Claude.  This year's Summer Opening will also include an exhibition to celebrate the 70th birthday of Charles, the Prince of Wales.
As the official residence of the Monarch, Buckingham Palace has its own police station, hospital, post office, cinema and the Queen's Gallery. In the Royal Mews, you will find the royal collection of historic coaches and carriages which are the finest stables in the world. Among all the coaches displayed in the Royal Mews, the Gold State Coach is without a doubt the most dazzling. This coach has been used at the coronation of every British monarch since George IV. 
Kensington Palace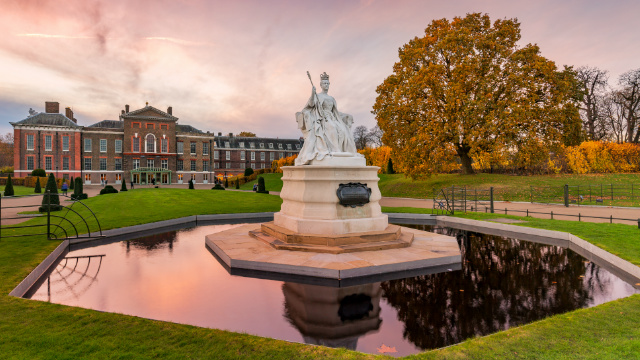 Kensington Palace is a royal residence located in Kensington Gardens. It has been a residence of the British Royal Family since 17th century and is currently the official London residence of the Duke and Duchess of Cambridge and Prince Harry and Ms Meghan Markle. The Palace is also home to a number of extraordinary royal collections, including the Royal Ceremonial Dress Collection, with items dating from 18th century to the present. In 1898, Queen Victoria opened the State Apartments to the public. Visitors can choose four different routes which include cutting-edge digital interactive experiences of the gowns, antique furniture and paintings in the King's State Apartments.  
The exhibition "Diana: Her Fashion Story" at Kensington Palace, let's you experience the changes in the Princess's style, from the demure, romantic outfits of her first public appearance, to the elegance and confidence of her later life.
Westminster Abbey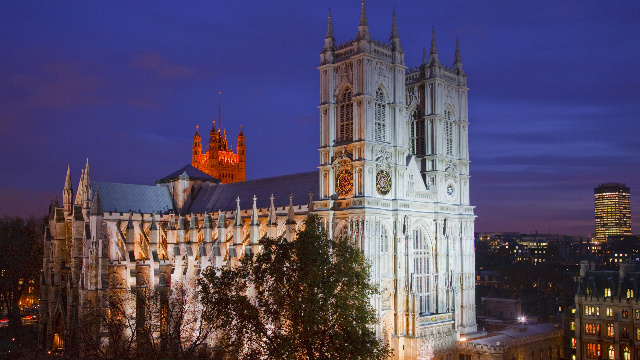 Westminster Abbey is one of the most notable Gothic buildings in the UK, with over one thousand years of history and a medieval shrine of an Anglo-Saxon saint still at its heart. It has been the setting for every Coronation since 1066 and for numerous other royal occasions, including sixteen royal weddings. Westminster Abbey is also the place where significant people in the nation's history are buried or commemorated, including seventeen monarchs. In 1997, Diana Princess of Wales' funeral was held here.
Westminster Abbey houses a remarkable collection of royal treasures and artefacts, including mediaeval glass, 12th century sculpture fragments, Mary II's coronation chair and replicas of the coronation regalia and historic effigies of Edward III, Henry VII and his queen, Elizabeth of York, Charles II, William III, Mary II and Queen Anne.
Madame Tussauds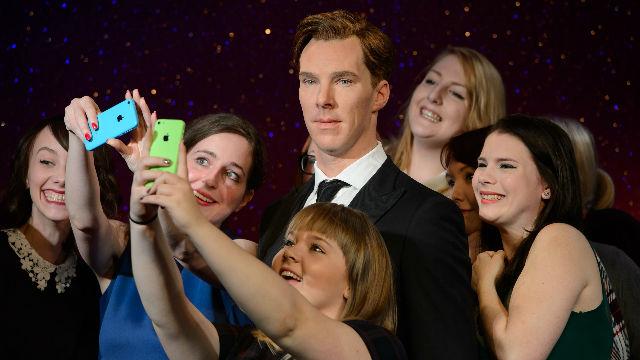 Madame Tussauds is a major tourist attraction in London, displaying the waxworks of famous and historic people, royal figures, film stars, sports stars and famous murderers. Marie Tussaud created her first wax sculpture, of Voltaire, in 1777. When she was 17 she became the art tutor to King Louis XVI of France's sister, Madame Elizabeth, at the Palace of Versailles. In 1835, Marie settled down in Baker Street, where you can find today's Madame Tussauds. The gallery contains 400 different figures, including some originals which were made by Marie Tussaud.
If that's not enough to quench your royal thirst, there are many more royal attractions to explore and experience in London. Check the visitlondon.com website for a full list of royal attractions in London.