Essential information: Travel & Weather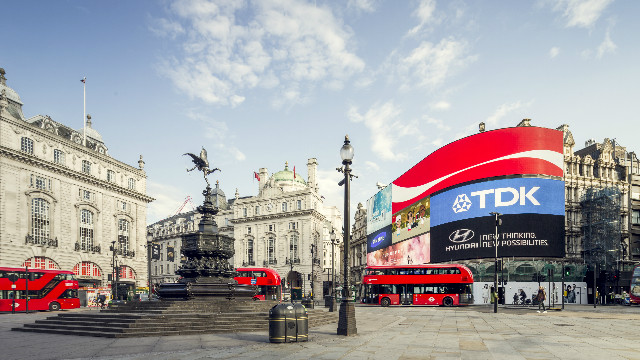 Airports in and around London
London has five major airports: London City, London Gatwick, London Heathrow, London Luton, London Southend and London Stansted. Overseas flights usually land at Heathrow or Gatwick, while European students often have a choice of London airports to fly into.
Your summer school programme might include an airport meet & greet and/or transport from the airport to your accommodation. This is usually restricted to students arriving on specific dates. Check the details carefully and contact your university for more information.
If you have to make your own way from the airport to your accommodation, this is not difficult. All of London's airport are well connected by public transport.
Check out these detailed travel guides for each London airport on visitlondon.com:
Transport in London 
London has one of the largest urban transport networks in the world, with busses, boats and trains taking you across the city 24 hours a day. As a summer school student, you are likely to live close to where your classes will take place. However, there will be plenty of opportunities to explore the city in the evenings and at weekends.
The London Underground network, or "the tube", is a great way to travel around London. You can easily hop on the tube to get across central London, or stay on a bit longer and explore some of the interesting outer boroughs. The Underground is divided into nine zones. The centre of London is in zone 1. London's summer schools are spread throughout zones 1 – 6 and along most of the 11 Underground lines available. Wherever you are studying, you are like to use the Underground to get around. Oyster or contactless payments are the cheapest ways to pay for single fares. For more information on the tube, check the travel advice on visitlondon.com.
London's iconic, red double-decker buses are a quick and cheap way to travel around the city, with plenty of sightseeing opportunities along the way. Busses run across the city 24 hours a day. A single London bus fare costs £1.50 and you can only pay on Oyster Card, Travelcard or with a contactless payment card. London busses do not accept cash. You can buy a Visitor Oyster Card before you come to London and have it delivered to your house, ready to use when you arrive.
You might also travel on the DLR, the River Bus Service, the Tram or local trains. You can download free travel maps from the Transport for London website to help you plan your journeys.
Weather in London
London has a mild climate but the weather can be unpredictable. It is best to carry both an umbrella and sunglasses to be prepared for all eventualities. As a summer school student, you will enjoy the best weather London has to offer. The average temperature in London during the summer is 18°C (64°F) and often into the low 20s. In recent years, London has experienced heatwaves with temperatures well above 30°C (86°F). This is an ideal time to explore London's parks and open spaces.