Politics and international studies are popular subjects amongst international students in London. Study at a top London university and you will add an internationally respected qualification to your CV, recognised by employers around the world.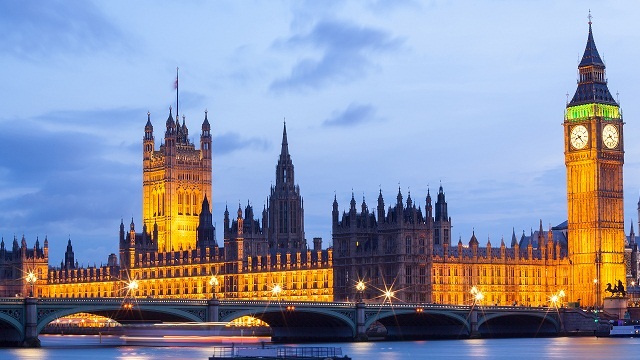 London's Most Popular Universities for Politics & International Studies
A number of universities in London offer degree courses in politics and international studies. A wide variety of courses are on offer, from more general courses covering a wide range of topics in international relations and politics to more specific courses such as African politics, conflict resolution in divided societies and peace and security.
London's universities consistently rank highly in different world university rankings. You can review the Complete University Subject Guide and the QS World University Subject Rankings, amongst others, to find out about the top universities for economics. The following London universities rank highly for their politics and international studies courses and are regarded amongst the best in the world:
London School of Economics and Political Sciences
The Department of International Relations at the London School of Economics and Political Sciences (LSE) is one of the oldest as well as largest in the world. The department has over 500 students from more than 30 countries around the world. A range of undergraduate and postgraduate courses are available. International studies at LSE ranked 4th in the world in the 2015 QS World University Subject rankings. Alumni and former staff include 16 Nobel Prize winners in Economics, Peace or Literature and 35 past or present Heads of State.
King's has the largest concentration of politics and international studies researchers in Europe and one of the largest concentrations in the world. The College's particular strength in security studies, political economy and regional studies provide the basis for the department's interdisciplinary approach. Students are taught by experts and pioneers in their fields who are at the forefront of world events as they happen. King's has also established relationships with major London institutions such as Chatham House, the International Institute for Strategic Studies, Jane's Defence and many more.
University College London (UCL)
The Department of Political Science at UCL offers a stimulating environment for the study of all fields of politics, including international relations, political theory, human rights and public policy-making and administration. The School is well-connected to the policy-making community in Britain and internationally. There are weekly seminars featuring distinguished external speakers and high profile events for policy makers that students may attend. In the 2016 Complete University Subject Guide, UCL's was ranked 3rd in the UK for political sciences.
Queen Mary University of London
The School of Politics and International Relations at Queen Mary offers a range of undergraduate and postgraduate courses. The university is one of the UK's leading research-focused higher education institutions and was ranked in the top 100 best universities in the 2014 QS World University Rankings. Students benefit from a range of special seminars and events that bring the policy making world into direct contact with the academic world.  
The Department of Politics and International Studies at SOAS is one of the leading departments in the UK in which to study global politics with a focus on Asia, Africa and the Middle East. The  Department offers wide-ranging programmes of study that cover timely topics such as the political economies of Asia-Pacific and India, the fast-paced politics of the Arab Uprisings with their global repercussions and resonances, and the politics of justice and reconciliation in Africa.
Other London universities offering courses in politics and international studies
Many other London universities also offer politics and international studies courses at undergraduate and postgraduate level. Use the course search to find relevant courses.
Five Reasons to Study Politics & International Studies in London
London is an exciting environment in which to live and study. It is a centre for government and law, and is home to many of the UK's and international policy think tanks.
1. Variety of Courses
London offers nearly 300 courses in politics and international studies at undergraduate and postgraduate level. Undergraduate degrees are three years, while masters degrees are one year and PhD degrees three to four years.
2. Work Experience
Government, parliament, the business and financial industries, the law courts and media are all on the doorsteps of London's universities. This provides students with many opportunities to carry out internships.
3. Networking
London's universities invite influential outside speakers, such as national and international politicians, business leaders, industrialists and civil servants, to speak at their campus. Additionally, leading academics from all around the world visit the universities to participate in teaching, to give public lectures and to pursue their own research.
4. Top Ranked Universities
London universities are amongst the best in the world and are highly regarded by employers in many countries. An internationally recongised qualification is particularly important for students wishing to work in the field of politics and international relations.
5. Experienced and Award Winning Professors
The city's lecturers, tutors and professors are internationally respected for their political science research and professional experience.