Work experience is vital for management students who want to become successful business leaders.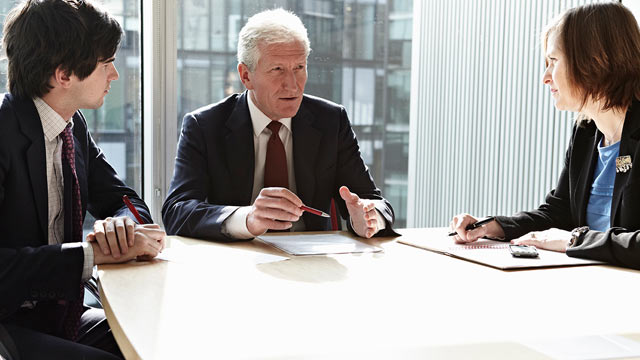 Boost Your CV with Management Work Experience
Management degrees in London include work placements, business competitions and special management projects. This gives you the chance to test your management theories in real-life business situations.  Students in London have the advantage of studying in a city with a large choice of multinational and smaller specialist companies. 
Even if you choose not to study a course with a work placement you can still gain work experience with an internship. With so many companies in London, you can find a wide range of student internships. These can be paid or voluntary. Part-time or summer internships give you the flexibility to work without compromising your studies. The careers centre at your university will be able to help you find the right internship or part-time job. 
Management and Problem Solving
As part of their course, MBA students at Royal Holloway, University of London were invited to work with Thorpe Park, one of the UK's leading theme park attractions. They were challenged to answer questions in the company's business planning process using their specialist management knowledge.
"The chance to interact with bright, young minds was genuinely useful and by shining a spotlight on aspects of our business it has identified a number of opportunities."
Chris Chedzey, Education Facilitator at Thorpe Park
Retail Management Opportunities
London management courses also offer the chance for students to specialise within their favourite industry. For example, students from the London College of Fashion won a Retail Week competition. They were challenged by fashion retail industry professionals to link a fashion brand to the Olympic Games. They presented their findings at a conference to an audience of retail management professionals from across the UK.
International Management Tours
Management students at Brunel University take part in business tours to one of the main economic hubs in the world to learn how multinational corporations operate. The university's management students regularly contribute to leadership discussions when guest speakers from blue chip companies visit the management school. Past guest lecturers have included leaders at British Airways, Xerox, and Microsoft.
Management Consultancy Projects
Students at London Business School are regularly hired as consultants by a wide range of businesses. This gives students practical experience and also great networking opportunities within the company who hires them. The School has a large number of top business partners who work with students throughout their course. Consequently, more than 50% of the school's students are recruited by the school's business partners.
What the Students Say…
"Imperial Business School's Careers and Professional Development Service provides strong support to help students with job hunting. During my studies I received weekly emails from them which reminded me of careers events and application deadlines. I met with careers advisors who helped me with my CV and cover letter, and conducted mock interviews to prepare me for real interviews. The Business School also invited numerous experienced managers and CEOs from different business sectors and divisions to speak to students."
Xiaonan Zou, Imperial MSc Management Alumni now working at UBS Investment Bank