London offers one of the world's most innovative and collaborative life sciences sectors. With a number of world-class universities located in the city, London offers a vibrant academic community, built on multi-disciplinary collaboration.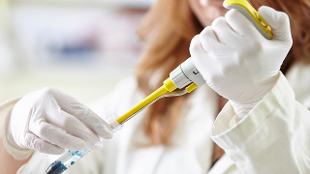 Nearly 25% of international students studying life science PhDs in the UK are based in London. This amounts to just over 2,800 international life sciences PhD students. More research papers are generated in London than in any other city in the world after Boston. The UK's National Health System (NHS) is investing £800m in clinical research between 2012 and 2017.
London's Cell Therapy Catapult centre and the new Francis Crick Institute, Europe's largest centre for biological research and innovation, are just two flagship research centres in the UK's emerging life sciences.
A PhD in life sciences offers many different career opportunities in academia and industry. There are nearly 1,000 life sciences companies thriving in London and £16bn is being invested in London's public sector healthcare, research and teaching annually. Some PhD courses have incorporated an internship element which allows students to explore the different work avenues available to them.
The LIDo Programme
The London Interdisciplinary Doctoral Programme (LIDo Programme) is a great example of the collaborative nature of the life sciences eco-system in London.
The programme is one of the largest funded Doctoral Training Partnerships in the UK. This exciting collaboration between six of London's world-class universities and specialist institutions – Birkbeck, University of London, King's College London, London School of Hygiene & Tropical Medicine, Queen Mary University of London, Royal Veterinary College and University College London – provides students with a unique opportunity to pursue innovative interdisciplinary research projects in the heart of one of the world's most vibrant cities.
The programme is funded by the Biotechnology and Biological Sciences Research Council (BBSRC) and offers 30 studentships each year for UK and EU citizens who meet the BBSRC residency criteria. These fully funded studentships cover tuition fees and pay a stipend in the region of £16,000 per year.
International applicants who are not eligible for fully funded BBSRC studentships may be eligible for fully funded Institutional Studentships (around 8 per year) or "fees-only" studentships.
Five Reasons to Study Life Sciences in London
London is an exciting environment in which to live and study. The city offers students a superb mix of academic excellence and an exciting social life.
1. Variety of Life Sciences courses
London offers hundreds of life sciences courses. The depth and breadth of life sciences research in London means students can choose from a wide variety of research projects and potential supervisors for their PhD studies.
2. Networking & Work Experience
London universities work closely with a wide variety of medical, pharmaceutical, research and health related partners in London, the UK and across the world to give you the best chance of finding relevant work placements and internships during and after your studies.
3. World-class resources
London is full of libraries and galleries which support students in their studies. As a multicultural city, London also provides great opportunities for international students to find inspiration from different cultures and people in the city.
4. Top Ranked Universities
London universities are amongst the best universities in the world, offering you a wide range of subjects and specialisations. Having a degree from a top London university also looks great on the CV.
5. Experienced and Award Winning Professors
The city's lecturers, tutors and professors are internationally respected for their life sciences research and industry experience. It is common for students to work with professors who regularly publish their work in leading science journals.