Study engineering at a top London university and you will add an internationally respected qualification to your CV, recognised by employers around the world.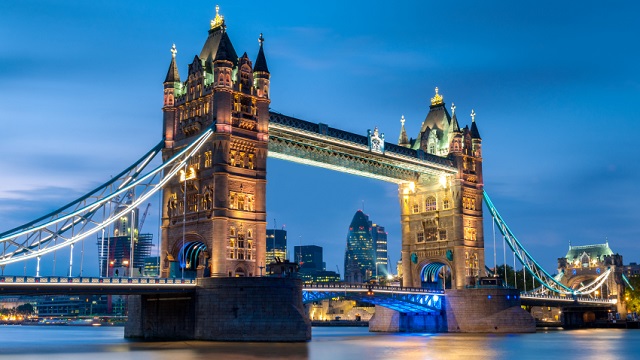 London's Most Popular Universities for Engineering degrees
London's universities offer a wide range of engineering degrees, from mechanical and chemical engineering to civil and electronic & electrical engineering. A number of London's universities consistently rank highly in different university rankings.
You can review the Guardian University Subject Guide, the Complete University Subject Guide and the QS World University Subject Rankings, amongst others, to find out about the top Engineering universities. All of the rankings provide separate tables for different areas of Engineering. The following London universities rank highly for their engineering departments and are regarded amongst the best in the world:
Imperial is consistently rated among the world's best universities and has a reputation for teaching and research in science, engineering, medicine and management. In the 2014 QS World University Rankings, Imperial College London was ranked 2nd best university in the world. The Faculty of Engineering at Imperial seeks to provide international leadership in engineering research and education across the full range of engineering disciplines. The faculty is based at a single campus in South Kensington, giving a concentration of talent that creates a stimulating and vibrant research culture. This, in turn, promotes multidisciplinary collaborations and attracts internationally leading researchers and scholars.
UCL (University College London)
Described by the Sunday Times as "an intellectual powerhouse with a world-class reputation", UCL is consistently ranked as one of the top universities in the UK and worldwide. UCL's faculty of Engineering has an excellent academic reputation. The faculty's expertise spans across the breadth of engineering – from traditional subjects such as naval architecture, to new interdisciplinary explorations in crime science and digital humanities. UCL Engineering is uniquely international, with students and academics from across the world.
King's is one of the world's leading research and teaching universities based in the heart of London. The Faculty of Natural & Mathematical Sciences at King's delivers world class research, education & innovation, building on the significant presence of chemistry and biology across the College and combining it with the Faculty's strengths in informatics, physics, mathematics and telecommunications. The most popular Engineering courses on offer are in the fields of electronic & electrical engineering as well as biomedical engineering.
Named after the famous British engineer, Isambard Kingdom Brunel, Brunel University London is a forward-looking university that combines academic rigour with an entrepreneurial approach. Part of the College of Engineering, Design and Physical Sciences, Brunel Engineering was ranked 10th in the UK in the 2013-2014 Times Higher Education World University Rankings in Engineering and Technology. The College offers a challenging but supportive environment where excellence and enterprise are a key focus. Students are encouraged to tackle and answer issues that affect all of society, such as research into the use of healthcare tools around the world.
Other London universities offering engineering courses
There are nearly 700 engineering courses on offer across London's universities. You can find engineering courses offered by the above universities, as well as all other London universities, through the course search.
Five Reasons to Study Engineering in London
London offers many work opportunities for students and graduates in a number of engineering fields. The city is bursting with talent and opportunities, making it the perfect place to learn and practice your engineering skills.
1. Variety of Engineering Courses
London offers nearly 700 engineering courses, covering all areas of engineering from mechanical, civil and design engineering to chemical, biomedical and electronic and electrical engineering. Undergraduate engineering courses are normally 4 years long and masters courses normally take 1 year to complete.
2. Work Experience
London universities work closely with a wide variety of engineering firms in London, the UK and across the world to give you the best chance of finding relevant work placements and internships during your studies. Many engineering courses are offered as 'sandwich' courses which include a one year industry work placement.
3. An International and Inspirational City
Everywhere you look you'll be inspired by London's galleries, museums, buildings, festivals and people – you'll never be short of ideas.
4. Global networks
With students from more than 200 nations studying in London, you will have the opportunity to create a global network of friends and future business contacts that will last you a lifetime.
5. Experienced and Award Winning Professors
The city's lecturers, tutors and professors are internationally respected for their engineering research and industry experience.