Study economics at a top London university and you will add an internationally respected qualification to your CV, recognised by employers around the world.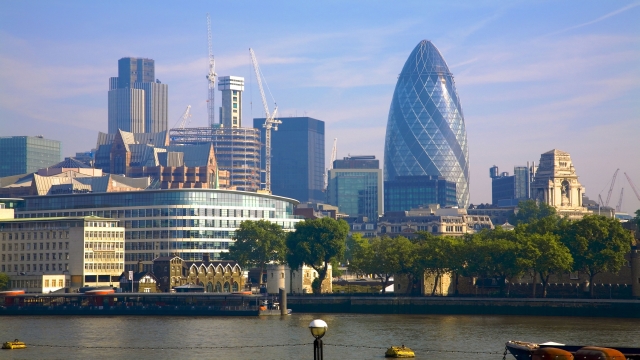 London's Most Popular Universities for Economics degrees
A number of universities in London offer degree courses in economics. A wide variety of courses are on offer, from agricultural economics to business economics, environmental economics and economic forecasting. London's universities consistently rank highly in different world university rankings.
You can review the Guardian University Subject Guide, the Complete University Subject Guide and the QS World University Subject Rankings, amongst others, to find out about the top universities for economics. The following London universities rank highly for their economics courses and are regarded amongst the best in the world:
London School of Economics and Political Sciences
The Department of Economics at the London School of Economics and Political Sciences (LSE) is one of the largest economics departments in the world with over 50 faculty staff and 1000 students. The size of the department ensures that all mainstream areas of economics are strongly represented in research and teaching. Economics at LSE ranked 4th in the world in the 2015 QS World University Subject rankings. Alumni and former staff include 16 Nobel Prize winners in Economics, Peace or Literature and 35 past or present Heads of State.
UCL is consistently ranked as one of the top universities in the UK and worldwide. The Department of Economics was founded in 1827 and is known as the first economics department in England. The department has an outstanding international reputation in key areas of current research. In the 2016 Complete University Subject Guide, UCL's was ranked 5th in the UK. Known as 'London's Global University', UCL provides a very cosmopolitan and international environment with around 40% of students coming from outside the UK.
London Business School (LBS) is ranked among the top business schools in the world. The Economics group at LBS has particular strengths in academic research and in applying it to problems relevant to businesses and governments. While the School does not offer a standalone economics degree, economics can form a part of your MBA or PhD at the LBS. LBS faculty regularly advise a range of national and international government agencies and corporations, and publish in leading international research journals.
Queen Mary University of London
Queen Mary University of London is one of the UK's leading research-focused higher education institutions. The university was ranked in the top 100 best universities in the 2014 QS World University Rankings. The School of Economics and Finance is located in Queen Mary's main campus in Mile End, a creative and culturally diverse area in the heart of east London. The School offers a range of degrees which are consistently ranked at the top of UK programmes in economics and related disciplines.
SOAS, University of London, is Europe's only higher education institution specialising in the study of Asia, Africa and the Near and Middle East. The Department of Economics at SOAS is one of the country's leading centres for economic research. It specialises in the study of developing countries and is home to one of the UK's largest concentrations of development economists. The department has strong links with Departments of Economics in universities in Asia and Africa, including Renmin University in China.
Other London universities offering economics courses
Many other London universities also offer economics courses at undergraduate and postgraduate level. Use the course search to find an economics course.
Five Reasons to Study Economics in London
London is an exciting environment in which to live and study. It is a centre for government and law, Europe's leading financial market and a style setting centre of cultural life.
1. Variety of Economics Courses
London offers over 300 economics courses at undergraduate and postgraduate level. Undergraduate degrees are three years, while masters degrees are one year and PhD degrees three to four years.
2. Networking & Work Experience
As Europe's leading financial market, London is home to many international banks and other financial companies. This provides economics students with many opportunities to attend networking events and carry out internships.
3. World-class resources
London is full of libraries and galleries which support students in their studies. The Bank of England museum is particularly interesting for economics students and those interested in monetary policy.
4. Top Ranked Universities
London universities are amongst the best in the world for economics degrees. The London School of Economics and Political Sciences, in particular, is world renowned for the quality of its education and research.
5. Experienced and Award Winning Professors
The city's lecturers, tutors and professors are internationally respected for their economics research and professional experience.