At the end of every design course is the eagerly anticipated summer show. These high profile university events showcase student designs to potential employers.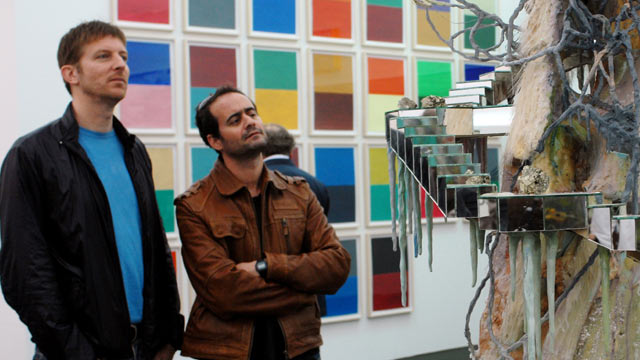 The Start of Your Design Career
A graduate show is for many students the beginning of their career. London's graduate shows attract top industry professionals and potential employers, who visit each design school to identify the next generation of talented designers.
The shows are a fantastic opportunity for design students to network and demonstrate their potential to the world. Many international journalists also attend the events, giving you and your work a potential audience of millions.
Promoting Yourself and Your Work
In addition to graduate shows, there are dozens of other opportunities to showcase your work to the world including the famous London Design Festival. The nine-day Festival is made up of over 300 events and exhibitions from across the design spectrum and from around the world.
Lighting and ceramics designer Benjamin Hubert is just one of London's designers who has attracted a lot of attention at such events. He had great success at 100% Futures, a showcasing event for up-and-coming designers, where he sold all of his work to manufactures and retailers. "It is actually quite accessible to show your work in London," he says. "There are lots of opportunities out there."
What the Professionals Say…
"In London you will find genuine world-class talent, from product design, furniture design, to fashion, textiles and graphic design. We are leading in the vanguard areas and the key reason as to why London is such a creative place is that it is truly global creative city."
William Knight, Deputy Director of the London Design Festival
Video
Take a look at the Royal College of Art's Graduate Show