London's creative and design agencies are booming, giving the city's students a great opportunity to gain work experience and boost their careers. London's creative industry is worth £21.4 billion ($34 billion) per year. The infographic below, provided by the
Greater London Authority
, provides an overview of the importance of the creative industries sector in London.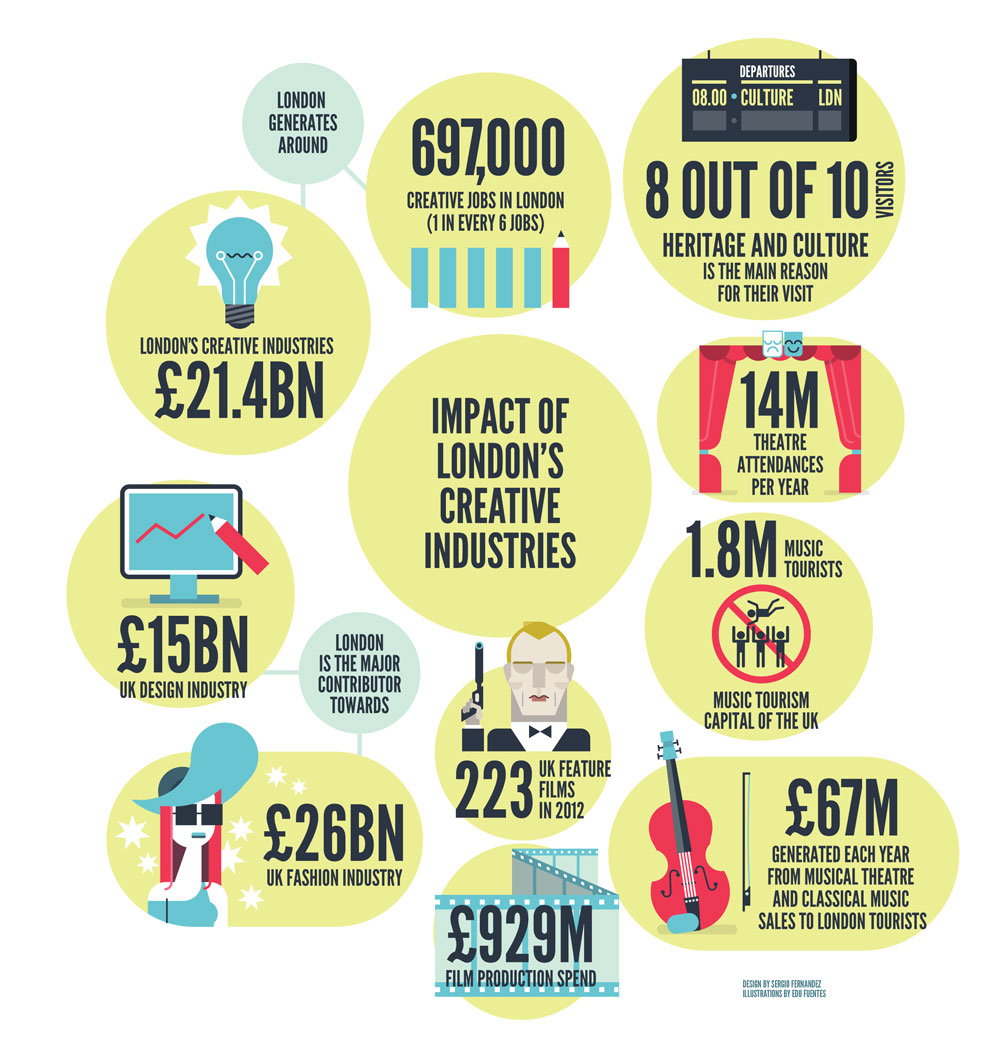 Design Career Ideas
Digital Design Careers
The internet is changing the way everybody thinks about design and also giving designers a lot of new career opportunities. Google and Twitter are just two of the companies who have moved to London's Tech City, which is fast becoming Europe's digital capital.
Product Design Careers
Product design is also huge in the capital with firms such as Nokia, Adidas, Nissan and Samsung have all opened design centres in London. Student shows such as Made in Brunel and Royal College of Art's Summer Show regularly attract top employers to see the latest ideas of London's product design students.
Your Own Design Business
Many students also become successful entrepreneurs or freelance designers and set up their own businesses, either in London or when they return home. Universities can help you with access to  office space, seed funding, business contacts and advice.
What Employers Say…
"We chose London, because of the diverse network of creative businesses here, and the opportunity for cross-business collaboration, not to mention the sheer volume and quality of talent."
Mike Haigh, Development Director, Sony Computer Entertainment Europe
"London creative industries are the best in so many ways: in terms of size, variety and human resource available."
SungHan Kim, Head of Office, Samsung Design Europe