Design schools and universities in London are famous throughout the world for producing high quality and cutting-edge design graduates. Alumni such as James Dyson, Terence Conran and Stella McCartney are just some of the talented designers who studied in London. Design is one of the most popular subjects for international students in London, with almost 14,000 design students studying in London.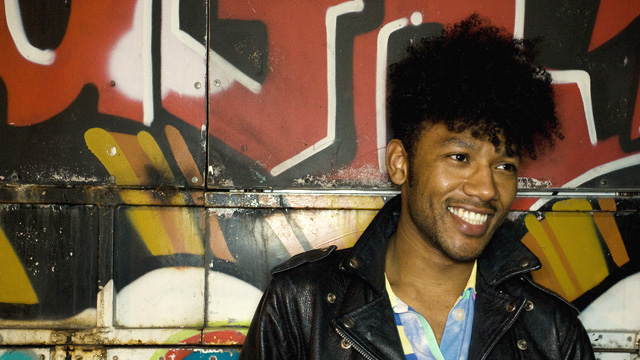 London's Most Popular Design Schools
Here are some of the most popular London universities for international students looking to studying design:
Home to six art schools including Central Saint Martins, the University of the Arts London is a world-leading university for teaching and research in art, design, fashion, communication and performance art.
The Royal College of Art is the world's only wholly postgraduate art and design school. There are six integral schools which focus on architecture, design, fine art, humanities, communication and material.
Loughborough University London
The Institute for Design Innovation at Loughborough University London has been established to bring the excellence and reputation of Loughborough's Design School to the creative and cultural area of East London. The Institute has collaborative relationships with industry investigating real life problems. 
Kingston University London is a centre of teaching excellence in the UK. The Faculty of Art, Design & Architecture combines traditional disciplines such as printmaking, sculpture and bronze casting with new, cutting edge facilities and resources.
Goldsmiths, University of London
Recognised as one of the UK's top creative universities by students (Which? University 2012) and ranked in the world's top 100 universities for the arts and humanities (QS World University Rankings 2012), Goldsmiths is known for its academic excellence.
The university is a leader in the development of today's creative industries. Art, design and media students train in industry-standard studios and digital workshops using state-of-the-art equipment and software.
Brunel is a forward-looking university that combines academic rigour with an entrepreneurial approach. Brunel's Design degrees are some of the most renowned and respected in Europe and their students and graduates have won many national and international design awards.
Specialising in digital media and design, Ravensbourne's excellent reputation is enhanced by the many industry awards its students win, and its strong track record in graduate employability.
The School of Arts and Digital Industries is a forward-thinking school in the thriving artistic, cultural hotbed of east London. The university has excellent engagement with industry and cultural and community organisations across London.
The university's Faculty of Media, Arts and Design has a strong reputation for professional and practice-based education and provides students with a work-based learning environment which includes industry standard studios, workshops and laboratories.
Top Design Courses in London
You can choose from over 150 undergraduate and postgraduate design courses in London. The most popular subjects include Graphic design, Multimedia design, Computer games design, Product design and Digital design. London universities also allow you to specialise by offering focused and highly respected courses such as vehicle design, interior design, website design, and many others.
Use the course search to find the right course for you.
Why Study at a London Design School?
Everywhere you look, London is alive with inspiration and top talent. Design students enjoy working closely with some of the world's best professors and there are thousands of opportunities to get a design internship or work placement with one of the city's many creative agencies.
Five Reasons to Study Design in London
1. Internationally Respected Design Schools and Colleges
Central Saint Martins, Royal College of Art and Goldsmiths, University of London are just three of London's many top design schools and universities
2. Choose from 400 Design Degrees
London has an incredible selection of courses ranging from animation and games design to graphics and web design
3. A Booming Creative Industry
London's creative industry is the city's second largest sector with hundreds of design agencies located here – great for work placements during your studies
4. An International and Inspirational City
Everywhere you look you'll be inspired by London's galleries, museums, buildings, festivals and people – you'll never be short of ideas
5. The Best Talent
Study and work alongside some of London's 400,000 industry professionals and collaborate with design students from over 126 countries