We spoke with students and graduates in London about researching your ideas, motivating lecturers and adding international work placements to your CV.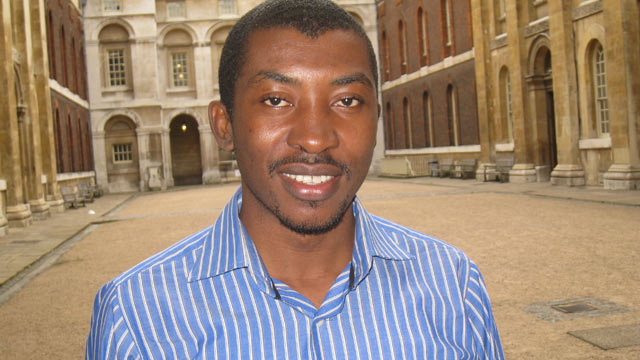 "The Lecturers Here Believe in the Students"
Anvar Nazarov from Uzbekistan is an MSc Digital Solutions student. He is now completing an internship within his university's business incubator, developing IT solutions for local businesses.
"I learn a lot in terms of working in the business environment of London and interacting in a multicultural team," he tells us. "At the same time I have a great opportunity to apply the knowledge and skills I am studying."
Computer Research
At Queen Mary, University of London, Usman Ghani from Pakistan enjoys the research skills he is learning on the MSc Computing and Information Systems. "The course makes you research-oriented and opens new directions for you to learn and implement your ideas. I now have enough confidence to know I am capable of running an IT business," he says. "My course has encouraged me to think and your lecturers expect you to take responsibility for your own learning."
Mobile Technology
London leads the way in mobile, broadband and wireless technologies. Thaddeus Eze from Nigeria chose the University of Greenwich's MSc Mobile Computing and Communications. He says, "I have improved my knowledge of mobile telecommunications architecture, computer networks and server security. The lecturers here believe in the students and this helps to bring out the best in us." Thaddeus has also joined the university's IT Support team, giving him the chance to apply his skills in the front line of IT support.
Life Changing Courses
Sifan Naeem from Sri Lanka opted for the BSc Mobile and Wireless Computing at the University of Westminster. He undertook two work placements as part of his course, one as a software developer and the other as an engineering intern. Working on multi-million pound projects has given him a vast amount of experience. He said, "This course has been life changing. I've been sent to customer sites in the Netherlands and Turkey to deploy the software I'm working on and to train the customers to use the software."