London has the largest concentration of IT companies in Europe and the city is at the heart of the global telecoms market. The city is home to over half a million IT professionals and attracts computing students from across the world.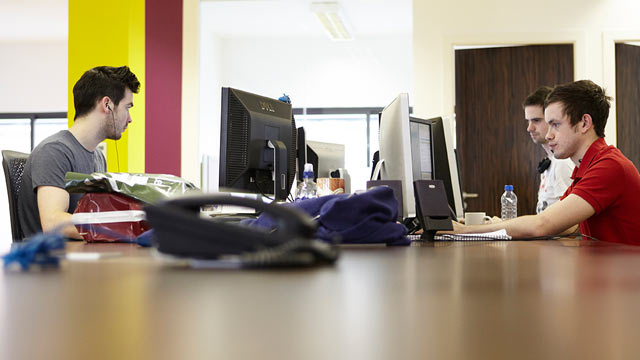 London's Most Popular Universities for Computer Sciences
London's universities consistently rank highly in a number of different rankings. The Guardian University Guide 2016 ranks the following London universities amongst the top universities in the UK for computer science and information systems:
Imperial College London is the world's second best university according to the 2014 QS World University Rankings. The Department of Computing at Imperial is one of the largest computing departments in the UK and is particularly well known for work around distributed computing, logic and artificial intelligence, high-performance computing, visual information processing, computing theory and computational aspects of management science.
UCL (University College London)
Described by the Sunday Times as "an intellectual powerhouse with a world-class reputation", UCL is consistently ranked as one of the top universities in the UK and features in the top five universities worldwide. UCL Computer Science department is a global leader in research in experimental computer science. 
King's College London is one of England's oldest and most prestigious universities. The Department of Informatics at King's seeks to address fundamental challenges and problems in the areas of computer science, artificial intelligence, telecommunications and robotics. Academics and students also focus on how these can be applied to areas such as bioinformatics, healthcare, engineering, and many others.
Royal Holloway, University of London
Royal Holloway is one of the UK's leading research-intensive universities. The Department of Computer Science is an elite department with world leading researchers in algorithms and complexity, bioinformatics, distributed and global computing, machine learning, software language engineering and type theory.
Middlesex University is a modern university, known for its forward-looking approach to higher education and innovative teaching. The School of Science and Technology brings together leading academics from a wide variety of backgrounds to challenge thinking and formulate approaches to science, engineering, design and analysis that are fit for purpose in the modern world.
Other London Universities offer Computer Science Courses
Many other London universities also offer computer science courses at undergraduate and postgraduate level. Use the course search to find a computer science course in London.
Five Reasons to Study Computer Science in London
1. Course Choice
Choose from over 1,100 computer science and IT degrees - everything from games technology and computer science to cyber security and computer networking.
2. Work Experience
London is home to the largest concentration of IT software and services companies in Europe – great for students looking for internships and work placements for their CV.
3. Top Universities
London has three universities in the top 25 UK universities for computer science and IT courses* and a choice of 20 universities offering computer science courses.
4. Digital Capital of Europe
The city's IT professionals are leading the development of world's latest technology and London's Tech City is home to computing giants such as Google, Cisco, LinkedIn, Intel, and Twitter.
5. A Global City
You'll study with students from more than 200 different countries giving you a global perspective to your studies as well as a great network of contacts for future job opportunities.