Study a Master's of Business Administration (MBA) in London and you will gain a top ranking UK postgraduate qualification.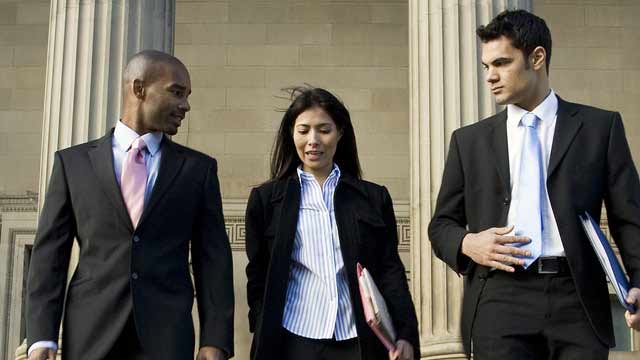 A Global MBA
London is a global city. An MBA from London will transform your CV and make you a more attractive graduate to the world's best employers.
Living here you will expand your professional network of contacts and meet new friends from all over the world. MBA students in London's classrooms come from over a hundred different countries, giving you an international perspective to your studies. The professors too come from all over the world and many of them have extensive work experience of their own to give you insights into global business.
You will also be located next to some of the world's top business and finance employers. A third of the world's largest companies are headquartered in London. Ideal for finding work placements or even a job once you have graduated. 
MBA courses in London
In London you can choose from a wide range of MBA courses and programmes, including:
Aviation MBA
Banking MBA
Distance learning (online) MBA
Education MBA
European MBA
Executive MBA (EMBA)
Financial services MBA
Healthcare MBA
Higher education management MBA
Information technology management MBA
International and global MBAs including China and India
Maritime MBA
Public services MBA
Small and medium enterprise MBA
Find an MBA course at a London university using the course search
Applying for an MBA in London
Entry requirements differ depending on the courses and business school or university you choose. For many courses you will need at least three years' work experience in a relevant job. Some courses will also require you to obtain a specific score in the Graduate Management Admission Test (GMAT). Others will focus on your work experience and current qualifications.
Average Career Salaries for MBA Graduates
£53,466 - £97,563 Managing Director                              
£52,980 - £90,545 Director of Operations                     
£48,796 - £65,047 General / Operations Manager
£46,452 - £77,419 Management Consultant
£41,824 - £60,767 Operations Manager
£37,000 - £60,984 Project Manager
£31,107 - £51,395 Business Development Manager
What the Students Say
Mark Collins, Executive MBA student at London Business School
"Doing the EMBA has given me the freedom of choice in my career and the ability to choose what I want to do and the businesses and places in which I wish to work and live. You can't get this experience, diversity or perspective from schools that don't have the influence of a global city like London."
Amber Eng, MBA student at Cass Business School, City University
"The Cass MBA improved my relationship management skills, taught me the value of effective communication and showed me how crucial it is to have the courage of your convictions. These are qualities that will get you ahead."
Videos
Lorna Dickson talks about life as a full-time MBA student at Imperial College Business School.
Students from across the world talk abut their life studying the EMBA at London Business School.