Over 1,300 students from Turkey study undergraduate and postgraduate courses in London. The majority of Turkish students study at postgraduate level. Business, social studies and law courses are the most popular subjects for Turkish students followed by creative arts, design and engineering courses.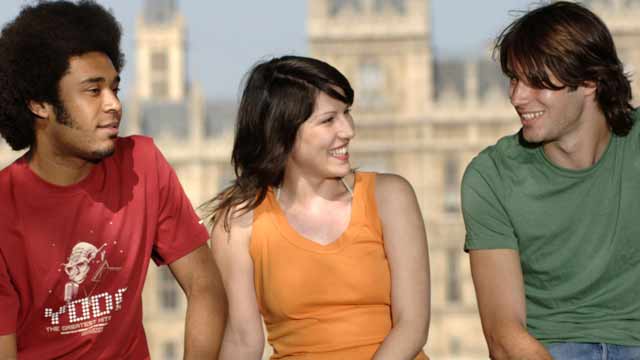 How to apply to a London university
Follow these three steps to start your application today.
1. Find a course: Our course search enables you to search over 30,000 courses on offer in London. Register with us to save your favourite courses and to contact universities for further information on entry requirements.
2. Prepare and submit your application: The application process differs for undergraduate and postgraduate degrees.
If you wish to apply for an undergraduate degree, you will need to submit your undergraduate application via UCAS (Universities and Colleges Admissions Service).
If you wish to apply for a postgraduate degree, you will need to apply directly to the university via their own online application system. Contact your chosen university to find out more.
3. Check you are eligible for a UK student visa. Read our information on the Tier 4 Student Visa to make sure you are aware of the requirements in advance.
Entry requirements at London universities for students from Turkey
Course entry requirements can vary depending on the university and degree you choose. The information below is only a guide so be sure to check the entry requirements for your favourite courses.
Entry Requirements for Undergraduate Courses (First degree)
If you have graduated from the Turkish education system with the Devlet Lise Diplomasi (State High School Diploma), you may be required to successfully complete a one year International Foundation course before entering a University's undergraduate courses.
Students who have completed the Devlet Lise Diplomasi with an overall score of at least 3/5 will be considered for a foundation course.
Students who have taken A-levels, the International Baccalaureate or Advanced Placement exams will be considered for direct entry for undergraduate courses.
Entry Requirements for Postgraduate Courses (Second degree)
Holders of a Lisans Diplomasi from a recognised university will be considered for postgraduate study. GPA requirements differ and can range from 2.6 to 3.3 out of 4.
Remember, you can contact the international office at your chosen universities and they will tell you if your qualifications meet the requirements of your chosen course.
Turkish Students living in London
The 1,300 Turkish students living in London contribute to the large and vibrant international community in London. London is a popular education destination for students from Turkey as they are able to gain an excellent academic education which employers will respect. In addition, London provides the perfect opportunity to improve English language skills and to experience a wide variety of cultural offerings.
As a Turkish student studying in London you can be sure to find lots of Turkish events, societies, news and friends.
You will find Turkish student societies at most London universities. These meet regularly and provide the perfect opportunity to make friends and enjoy Turkish culture, food and events.
The Anatolian Cultural Fete is an annual event taking place in London. This free festival attracts more than 50,000 visitors and includes popular cultural exhibits, foods, crafts, and performances highlighting the diverse history of Turkey.
The London Turkish Film Festival is an annual two-week event showcasing the best of Turkey's creative talent.
Turkey in London provides information on Turkish hot spots and some good places to get Turkish food.
What London's Turkish Students Say
"London is an international city with lots going on. Opportunities are out there awaiting for you to grab them. People who live in London are very privileged because they are protected by law and are treated humanely. London is a city which keeps you grounded on Earth and encourages you to be empirical and critical in your approach to life. London gives you strength and confidence." Neslihan Kahraman, MSc Health Psychology student from Turkey
"I wanted to specialise in my use of the English language and extend my knowledge of English literature as far as possible. I knew that London, as one of the centres where the English language and literature originated, would help me achieve those aims. This cosmopolitan city not only provides you with an insight into Englishness, but it also - and perhaps even more importantly - broadens your horizons with its cultural diversity."
Sinem Oralli, English Language and Literature student from Turkey
Get an idea of London life