Over 1,500 students from Saudi Arabia study undergraduate and postgraduate courses in London. The majority of Saudi Arabian students study at postgraduate level. Business studies, engineering and technology and computer science are the most popular subjects followed by law, medicine and dentistry courses.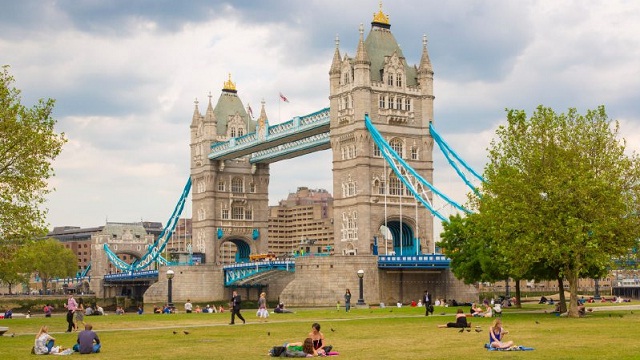 How to apply to a London university
Follow these three steps to start your application today.
1. Find a course: Our course search enables you to search over 30,000 courses on offer in London. Register with us to save your favourite courses and to contact universities for further information on entry requirements.
2. Prepare and submit your application: The application process differs for undergraduate and postgraduate degrees.
If you wish to apply for an undergraduate degree, you will need to submit your undergraduate application via UCAS (Universities and Colleges Admissions Service).
If you wish to apply for a postgraduate degree, you will need to apply directly to the university via their own online application system. Contact your chosen university to find out more.
3. Check you are eligible for a UK student visa. Read our information on the Tier 4 Student Visa to make sure you are aware of the requirements in advance.
Entry requirements at London universities for students from Saudi Arabia
Course entry requirements can vary depending on the university and degree you choose. The information below is only a guide so be sure to check the entry requirements for your favourite courses.
Entry Requirements for Undergraduate Courses (First degree)
Students who have completed the Thanawiyah are normally required to complete a foundation course or A-Levels before entering onto the first year of a bachelor degree. One year of undergraduate studies at a recognised Saudi Arabian university with an average GPA of approximately 3.5 (or above) out of 5 may also be accepted.
For admission onto a foundation course, you would normally be required to achieve 80-85% or above in the Thanawiyah.
If you have studied at an international school, UK universities also accept applications from students with A-Levels, the International Baccalaureate and Advanced Placement exams, amongst others.
Entry Requirements for Postgraduate Courses (Second degree)
You will need a Bachelor's degree from a recognised university with good grades. GPA requirements differ and can range from 3.5 to 4.5 out of 5 (or 2.6 to 3.3 out of 4).
Remember, you can contact the international office at your chosen universities and they will tell you if your qualifications meet the requirements of your chosen course.
King Abdullah Foreign Scholarship Program
This scholarship program enables thousands of Saudi Arabian students to study at the best universities around the world. For those scholarship students looking to study in London, here is the list of London universities which are approved by the Ministry of Higher Education. If you have any queries about this, please contact the Ministry of Higher Education directly.
Saudi Arabian Students living in London
With over 1,500 students from Saudi Arabia living in London, alongside many students from other Middle Eastern countries, there is large Arab community in the city contributing to the vibrant and diverse London population. London has a long-standing Saudi Arabian community, with many organisations promoting the language, culture and lifestyle.
London welcomes residence from all faiths, and celebrates all of the major religious festivals, including Eid. It is home to the largest mosque in Western Europe, The Baitul Futuh Mosque, in South London.
London is a popular education destination for students from Saudi Arabia, with many drawn to the city by reputable universities and work or internship opportunities. London offers the perfect blend of excellent academic facilities and endless opportunities to enrich your personal life though London's many cultural offerings.
The Arab community in London is very strong, making it easy for new international students to connect with a familiar culture via a variety of events and societies.
You will find Arabic student societies at most London universities. These meet regularly and provide the perfect opportunity to make friends and enjoy Arab culture, food and events.
The Arab British Centre is an independent non-political, non-religious charitable organisation that organises and promotes cultural and artistic events relating to the Arab world, and hosts a regular programme of activities.
The Islamic Society of Britain is a community based charity which organises events and activities which aim to combine Muslim and British cultures.
Middle Eastern food is very popular in London. Edgware Road in Wet London is particular well known for its Middle Eastern restaurants and shisha bars.
What London's Saudi Arabian Students Say
"I chose London to do my MA in Linguistics because it is the origin of the English language all over the world."
Hessah Aba Alalaa, Linguistics student from Saudi Arabia
Get an idea of London life