Almost 3,000 students from Nigeria study undergraduate and postgraduate courses in London. The majority of Nigerian students study at postgraduate level. Business, computer science and engineering courses are the most popular subjects for Nigerian students followed by law, social studies and health related courses.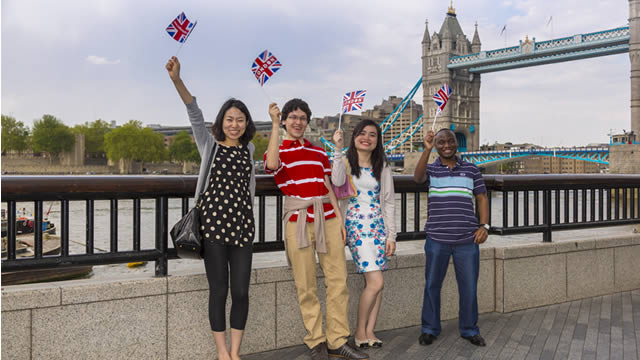 How to apply to a London university
Follow these three steps to start your application today.
1. Find a course: Our course search enables you to search over 30,000 courses on offer in London. Register with us to save your favourite courses and to contact universities for further information on entry requirements.
2. Prepare and submit your application: The application process differs for undergraduate and postgraduate degrees.
If you wish to apply for an undergraduate degree, you will need to submit your undergraduate application via UCAS (Universities and Colleges Admissions Service).
If you wish to apply for a postgraduate degree, you will need to apply directly to the university via their own online application system. Contact your chosen university to find out more.
3. Check you are eligible for a UK student visa. Read our information on the Tier 4 Student Visa to make sure you are aware of the requirements in advance.
Entry requirements at London universities for students from Nigeria
Course entry requirements can vary depending on the university and degree you choose. The information below is only a guide so be sure to check the entry requirements for your favourite courses.
Entry Requirements for Undergraduate Courses (First degree)
If you have graduated from the Nigerian education system, you may be required to successfully complete a one year International Foundation course before entering a University's undergraduate courses.
London universities accept the Senior School Certificate (SSCE) or West African Senior School Certificate (WAEC) or the NECO with a minimum of 5 subjects at grade B or C PLUS a recognised university foundation course. One year of undergraduate studies at a recognised Nigerian university with an average CGPA of approximately 3.5 out of 5 may also be accepted.
You will be required to successfully complete the SSCE/WAEC with a Grade B or C in at least 5 subjects to qualify for the International Foundation Programme.
Entry Requirements for Postgraduate Courses (Second degree)
You will normally be required to have an Upper Second Class Bachelor's degree (UK 2:1 degree) with an average CGPA of 3.5 out of 5 or above from a recognised Nigerian university. Some courses may also accept a Lower Second Class Bachelor degree (UK 2:2 degree). Some universities may also require you to have already undertaken some postgraduate level study.
Remember, you can contact the international office at your chosen universities and they will tell you if your qualifications meet the requirements of your chosen course.
Nigerian Students living in London
With nearly 3,000 Nigerian students living in London, amongst many other African nationalities, there is large African community in the city contributing to the vibrant and diverse London population. London is a popular education destination for Nigerians, especially due to the shorter education structure of UK degrees. Most undergraduate Bachelor's degrees in the UK are usually three year courses, postgraduate master's degrees are one year and postgraduate PhD degrees three to four years.
As a Nigerian student studying in London you can be sure to find lots of African events, societies, news and friends.
You will find African or Afro Caribbean student societies at most London universities. These meet regularly and provide the perfect opportunity to make friends and enjoy African culture, food and events.
The Students Association of Nigerians in Diaspora (SAND) is a student led organisation which aims to connect, represent and inspire Nigerian students abroad. SAND-UK is the United Kingdom strand of the SAND International network which supports and represents the interest Nigerian students in the UK.
Nigeria in London provides information on Nigerian hot spots, fun events in the city and the best places to get Nigerian food.
The Voice of African Radio brings you African music from across the continent.
What London's Nigerian Students Say
"I chose to study in London because of its diverse nature, popularity and its reputation as one of the greatest cities in the world with huge potential for law students due to the numerous top law firms in the city."Luqman Bello, Law Student from Nigeria
"I chose London to gain a world-class education and to have some fun while doing it. The quality of the academic programmes offered is quite high. Industry involvement with the course enables you to gain an invaluable technical experience during your study."
Tolu Ayelabola, Business Information System student from Nigeria
Get an idea of London life