Almost 2,500 students from Malaysia study undergraduate and postgraduate courses in London, with the majority studying at undergraduate level. Engineering, business, medicine and dentistry courses are the most popular subjects for Malaysian students followed by law, social studies and mathematical science courses.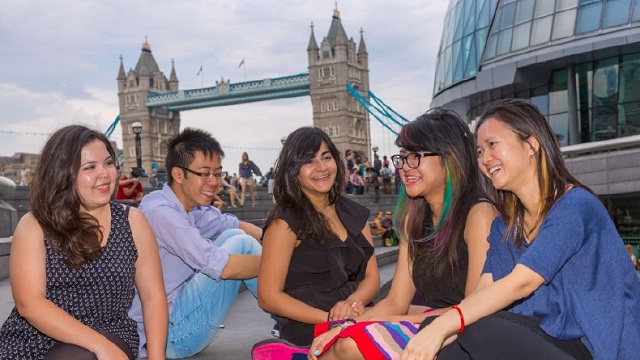 How to apply to a London university
Follow these three steps to start your application today.
1. Find a course: Our course search enables you to search over 30,000 courses on offer in London. Register with us to save your favourite courses and to contact universities for further information on entry requirements.
2. Prepare and submit your application: The application process differs for undergraduate and postgraduate degrees.
If you wish to apply for an undergraduate degree, you will need to submit your undergraduate application via UCAS (Universities and Colleges Admissions Service).
If you wish to apply for a postgraduate degree, you will need to apply directly to the university via their own online application system. Contact your chosen university to find out more.
3. Check you are eligible for a UK student visa. Read our information on the Tier 4 Student Visa to make sure you are aware of the requirements in advance.
Entry requirements at London universities for students from Malaysia
Course entry requirements can vary depending on the university and degree you choose. The information below is only a guide so be sure to check the entry requirements for your favourite courses.
Entry Requirements for Undergraduate Courses (First degree)
Your application will be considered if you have the Sijil Tinggi Persekolahan Malaysia (SPTM) with good grades. The SPTM grade requirements normally correspond to the A-level requirements of the university. If you have taken A-levels or the International Baccalaureate you will also be considered for entry onto the Bachelor degree.
Other qualifications accepted depending on the course and university you choose include the Unified Examination Certificate (UEC), Polytechnic Diploma, and the Matrikulasi.
Entry Requirements for Postgraduate Courses (Second degree)
You will need a Bachelor's degree from a recognised university with good grades. GPA requirements differ and can range from 2.6 to 3.3 out of 4.
Remember, you can contact the international office at your chosen universities and they will tell you if your qualifications meet the requirements of your chosen course.
Malaysian Students living in London
With nearly 2,500 Malaysian students living in London, amongst many other South East Asian nationalities, there is large Asian community in the city contributing to the vibrant and diverse London population. London is a popular education destination for students from Malaysia, with many drawn to the city in search of world-renowned institutions and a unique cultural experience. London offers the perfect blend of excellent academic facilities and endless opportunities to enrich your personal life though London's many cultural offerings.
The Malaysian and UK education systems are similar in their structure, making it easy for Malaysians to enter the UK Higher Education system.
As a Malaysian student studying in London you can be sure to find lots of Asian events, societies, news and friends.
You will find Malaysian student societies at most London universities. These meet regularly and provide the perfect opportunity to make friends and enjoy Malaysian culture, food and events.
Malaysia Night is an annual event which attracts over 30,000 people to central London to celebrate Malaysian culture, music and food.
Chinese New Year is celebrated across London every year, with a parade and live music taking place in London's China Town.
Malaysian and other South East Asian cuisine has strongly influenced London's culinary world, with many Malaysian restaurants dishing up your home favourites.
What London's Malaysian Students Say
"I chose London not only for the knowledge that I will gain, but also for the amplitude of experiences it offers. Most of all, London has brought challenges and rewards that I feel have enhanced and added volumes of positive input to my character!"
Hazafirah Hassnar, Medical biochemistry student from Malaysia
"I chose to study in London because of its academic prestige and its diverse society, representing all parts of the world!"
Ian Tay, MSc global history student from Malaysia
Get an idea of London life