London's universities are regularly at the top of a number of world university rankings. But what does each ranking mean?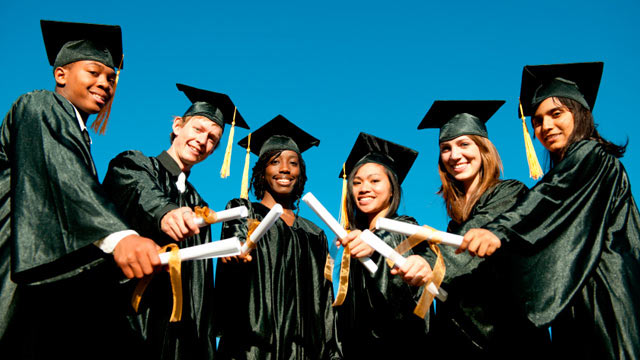 University rankings
There are many different rankings and league tables and a number of London universities consistently perform well. League tables are a good starting point for your research, but you should consider the methodologies used by each carefully. There are many different factors which get considered for the ranking of universities. You may find that the aspects covered by one of the ranking is more important to you than those included by another ranking.
The most popular world university rankings used by international students are the Times Higher Education World University Rankings and the QS World University Rankings.
Times Higher Education World University Rankings
Four of London's universities rank in the top 40 of the 2016-17 THE university ranking. That means London offers you more world class universities than any other city in the world! The institutions are:
Methodology
The Times Higher Education World University Rankings focus on research-led universities. The ranking scores the universities across 5 core areas: teaching, research, citations, knowledge transfer and international outlook.
Universities are excluded from the Times Higher Education World University Rankings if they do not teach undergraduates; if they teach only a single narrow subject or if they do not produce a large number of research articles.
This means that some smaller, specialist institutions will not be included in these rankings even if they are excellent in their field of study and highly regarded by students, academics and the industry. Examples of this includes, amongst others, the Royal College of Art, London Business School and London School of Hygiene and Tropical Medicine.
QS World University Rankings
London has 4 universities ranked amongst the top 40 universities in the world in the 2016-17 QS World University Rankings. The institutions are:
Methodology
The QS World University Rankings focus on four broad areas which they feel are of particular interest to prospective students: research, teaching, employability and international outlook.
These four key areas are assessed using six indicators, with each given a different percentage weighting. A strong emphasis is placed on 'Academic reputation', the 'Faculty/student ratio' and the 'Citations per faculty'. The other indicators are 'Employer reputation', 'international student ratio' and 'international staff ratio'.
The QS World University Rankings places a strong emphasis on reputation. The 'academic reputation' is assessed through a global survey completed by academics and the 'employer reputation' is assessed through a survey of employers worldwide. While the rankings also score research citations, smaller and specialist institutions can be included in this ranking if they have a strong global reputation.
Times Higher Education - World Reputation Ranking
The reputation of a university is one of the most important factors considered by international students when choosing where to study, often regarded as more important than tuition fees and course content. According to the THE World Reputation Ranking 2016, London has 5 of the world's most prestigious institutions in the top 100. The institutions are:
Methodology
The Times Higher Education World Reputation Rankings are created using an academic opinion survey. The Academic Reputation Survey is available in 10 languages and is distributed evenly across academic disciplines. On average, respondents to the survey had been working in academia for 18 years.
In the survey, academics from around the world are asked to name no more than 15 universities which they believe are the best, based on their own experience. This survey data is then combined with the indicators used in the World University Rankings to create the World Reputation Rankings.
Universities' reputation for research and reputation for teaching are the main indicators for this ranking. Therefore, if you are looking for a reputable, research-based institution, this ranking may be helpful for you.
Other rankings
There are also a number of other rankings which you can consider, such as subject specific rankings and national rankings.
Financial Times Rankings
The Financial Times produces a number of different rankings around MBA, Management and Finance courses. London institutions, such as London Business School, Cass Business School (at City University London) and Imperial Business School (at Imperial College London) are consistently amongst the top ranked institutions.
National University Guides
There are a number of different UK university guides, including the Guardian University League Table and the Complete University Guide. You will often find these are quite different to the world university rankings so it is important to do your research and understand the methodology behind the rankings.
What next?
Rankings are just one of the reasons why over 100,000 international students have decided to study in London – more than in any other city in the world. 
Remember, many excellent specialist institutions often do not feature in these rankings at all. A university can also be world-class in a particular subject area which might not be reflected in overall rankings.
To find out more about all the universities in London, read the university profiles and search for courses on offer.