If you are not able to secure accommodation in halls of residence, you can look to rent a flat or a house in London. Many students in London live in private, rented accommodation. This is especially popular for students in the second year of their studies and onwards. You can rent a place on your own, or share with other students.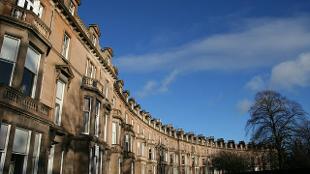 You can also rent one room in a shared house. This means that other people already live there and you rent one of the available rooms.
What's included?
Sharing a flat or a house is common for students in the UK. It can help to reduce your costs and can be fun and sociable. In a shared house, you will have your own bedroom but share the bathroom, kitchen and living areas with other students.
If you plan to rent, consider the costs that may be in addition to your monthly rent, such as utility bills (gas, electricity and water), a telephone and internet connection and a TV licence. Rented accommodation is often fully furnished, but you may need to provide your own items such as kitchen utensils and bedding.
'Council tax' is a fee charged to UK households to cover local government services. However, households where everyone is a full-time student do not have to pay council tax. The student centre at your university can provide you with further information and the documentation to proof you are a student.
Where to look for rented accommodation?
It can take several weeks to find rented accommodation in London. Students who are moving to London for the first time may need to stay in short-stay accommodation (link to section) while they look for suitable rented accommodation.
You can use the following resources to find rented accommodation:
The accommodation office at your college or university may have a list of trusted private landlords
Visit local estate agents to arrange viewings. You can see what is available on accommodation websites such as Rightmove and Zoopla
To rent a room in a shared house, visit websites such as www.houseshare.com, www.spareroom.com, www.easyroommate.com. Use google to search for other websites.
Read the London Student Housing Guide to find out more about renting in London
Cost of rented accommodation
The cost for rented accommodation can vary greatly. A small studio apartment in London can cost from £120 per week to over £1,000 per week. A room in a shared house costs on average around £150 per week. Bills are not normally included in this price.
If you are planning to rent a flat or a room in London, you should always view the accommodation before you sign an agreement. You are also likely to be asked to pay a deposit before you move in. You can seek legal advice from the accommodation office at your university before signing a rental agreement.