Studying at a London university will be one of the most exciting times of your life. Studying for a PhD is a big decision. This application guide is designed to clarify your options and the application process. For more specific information, contact your chosen university.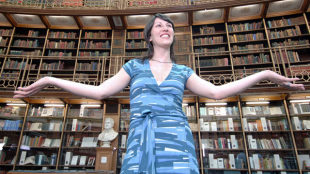 What is a PhD?
A traditional PhD, also referred to as a doctorate, is a postgraduate research degree which involves writing a thesis based on a substantial, original piece of research. The length of a PhD is usually 3 years but may be extended to 4 years.
There are two options for PhD studies:
For many PhD courses, you choose your own research topic and you work on this project independently under the supervision of an academic.

A PhD may be offered as part of an existing project which the university is already working on. This is sometimes called a 'studentship' and means you will be working on a pre-determined project.
What are the requirements to study a PhD?
Students are required to have successfully completed an undergraduate degree from a recognised university. Some universities also require students to have successfully completed a masters degree in order to apply for a PhD. Each university and course has different entry requirements so you will need to check the specific entry requirements for the course you are interested in.
International students will be required to meet the English language requirements set by the university which usually range between IELTS 6.0 and 7.0.
Should you contact the university before applying for the PhD?
Many universities strongly advise students to contact a potential supervisor before making a formal application. You may wish to provide the supervisor with a copy of your Curriculum Vitae and indicate what your proposed topic of study is or which project you are interested in.
Some universities require you to submit a full research proposal as part of the application. In this case, it is important to speak to your potential supervisor first to ensure the topic will be acceptable.
What are the funding options?
There are three main funding routes for PhD students:
Self-funded: Many students pay their own tuition fees to complete a PhD. You can use the course search to find relevant courses and to see the tuition fees.

Studentship: Universities often receive funding from research councils, charities and industry partners to undertake research. If you apply to undertake your PhD as part of one of these projects, your tuition fees are usually covered under the studentship and you may also a receive money towards your living costs. Please note that some studentships are not open to international applicants.

Scholarship: Many universities in London offer part or full scholarships for international PhD students. Use the scholarships database to see which scholarships are available for PhD students.
How to apply for a PhD
In order to apply for a PhD, you will need to apply directly to the university. All universities in London have online application systems which allow you to complete your personal details and scan and upload your qualifications directly onto the system. You can apply to as many different universities and courses as you like as long as you find suitable supervisors at each university. .
When should you apply for a PhD?
Most PhD courses have several start dates in the year. However, PhD places, especially the funded places, are very competitive and you are advised to apply as early as possible. Studentships and scholarships often have application deadlines of 3 – 6 months before the course start date.
Remember you will need to research your course options, prepare your thesis topic, contact potential supervisors and prepare your application carefully which will all take time.
Where to start?
Search the course database to see which universities offer PhD programmes in your preferred subject area.

Check the Tier 4 visa requirements to ensure you are able to apply for a visa to study in the UK.