Once you have decided what subject you want to study, choosing the right university is essential.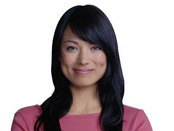 You will spend between one and three years studying at your chosen university and the qualification will be on your CV for life. Read our advice to choosing the best university for you:
Research the reputation of the university, the quality of its teaching and how if compares to other universities in rankings for your chosen subject.
Think about the size of the university you want to attend.
Look at the location of the university. Is it convenient? How much will it cost in travel expenses? Do you want to study in central London or in a quieter environment further away? Is it close to friends and family?
Does the university offer student support?
Do you want to study on a campus university where accommodation and facilities are located near each other?
Does the university help with student accommodation? Are there any guarantees about accommodation in your first and final years?
Read our London university profiles to begin your research.