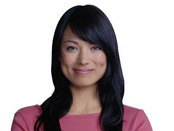 The best or top university is the one that meets your individual requirements and you should consider everything - from university rankings for your subject and the contents of your chosen degree, to the location, size and employability record of the university.
London University Rankings
There are many different university rankings which you can consider, including major international world university rankings as well as a number of UK university rankings.
No two rankings will give you the same answer because they all measure different factors using different methodologies. Refer to the university rankings information to see which rankings are most popular and which universities come top.
There are a number of universities that regularly feature amongst the best universities in the world. Read more about the best universities in London.
Remember that rankings should be used as a guide to the 'quality' of your chosen university and it is important that you also look for the ranking of your chosen subject. Universities that are top ranked for business courses are not necessarily top ranked for art courses. Our subject guides provide an overview of the top ranked universities for specific subject areas.
It is also worth noting that many rankings favour large universities with big research departments. Some excellent, smaller institutions would not be featured in the rankings even though they are world-class.