The academic year in the UK runs from September to July. The majority of university courses in London begin in September, although some courses also begin in January and February. You can check the start date of your course using our course search.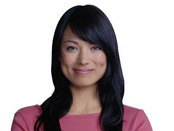 Undergraduate course deadlines are set by UCAS. Deadlines for most undergraduate courses beginning in September are set for the previous January. 
Medicine and dentistry courses have an earlier deadline which is usually the October the year before your course begins.
Even if you miss the first UCAS application deadlines you could still have a chance to apply so please check with your chosen university. Many London universities accept later applications from international students. A few universities also offer courses starting in January or February.
Postgraduate course deadlines are more flexible and you can apply at any time for most courses. To find exact dates please check with your chosen university.
Remember, places on some courses fill up quickly so you should apply as early as you can. 
Scholarship deadlines are different to course application deadlines. Some scholarship applications can have deadlines 6 months before the course start date while others only close for applications a few weeks before the course start date. You can read the advice on how to find a scholarship and search there scholarships database for further information.
How to apply
The application process for undergraduate and postgraduate courses is different. Please read the advice on how to apply to study at a university in London.