The cost of a (Tier 4 General) UK student visa depends on where you apply from: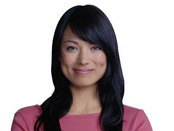 If you are applying from outside the UK, the cost is £322
If you are already in the UK and are applying from here, you can apply by post for £439 or in person for £839.
You will also need to pay the 'health surcharge' when applying for your visa. The health surcharge is £150 per year (or £75 for 6 months or less) for students. 
Remember, you must also be able to demonstrate you have enough money to live and study in the UK. Read more about the cost of studying in London.

Please note: The visa costs are liable to change. Make sure you check the official guidelines on the UK Home Office website before applying.
For more information about the Tier 4 visa, read the Tier 4 visa requirements.