If you are an international student from outside the European Union, you will need to apply for a visa to study in London. The type of visa required depends on the type and length of your course.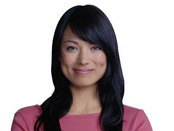 There are two main options for international students looking to study in the UK:
Tier 4 Student Visa
The Tier 4 student visa is for students from outside the UK and EU who want to study in the UK on a full-time foundation programme or degree course (e.g. bachelor, masters, PhD). There are a number of requirements which you need to meet in order to apply for this visa. Please read the Tier 4 Student Visa Requirements for more information.
Short-term study visa
This visa is for students who want to:
do a short course of study in the UK, such as an English language course or a training course
do a short period of research as part of a degree course if you are studying abroad
You can stay in the UK for:
6 months - for any short course (including English language courses), or short period of research if you are 18 or over
11 months - if you are 18 or over and taking an English language course
For more information, visit the UK Home Office website.