There are three basic levels of study at universities in the UK. The application process for each of these is different so it is important to know which level of study you will be applying for.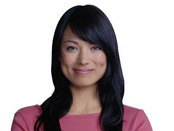 Foundation Courses
Foundation courses give you an introduction to a subject and bring you up to the academic level required for starting a bachelor degree.
The local high school certificate from some countries is not accepted for entry into a bachelor degree in the UK. Many universities offer a foundation course which normally lasts one year and enables you to progress to the bachelor degree. If you are unsure whether you would need to take a Foundation course, please review the entry requirements in the your country section or contact your preferred universities for advice.
Undergraduate Courses
Undergraduate courses usually last for three years and are known as bachelor degrees. Some courses can take four years if they include a year work placement or the opportunity to study abroad. Degrees for architecture, medicine, dentistry and veterinary sciences require five to seven years of study.
A UK degree is equivalent to a bachelor's in the USA and is accepted by universities and employers around the world. There are different types of bachelor degrees: BA (Bachelor of Arts), BSc (Bachelor of Science), BEd (Bachelor of Education), BEng (Bachelor of Engineering), LLB (Bachelor of Law), MB BS (Bachelor of Medicine and Bachelor of Surgery).
Postgraduate Courses
To study a postgraduate course, you are usually required to have completed an undergraduate degree first.
Postgraduate courses are split into "taught" or "research" courses:
Taught courses result in the award of Diplomas, Certificates and Master's degrees (MSc, MA, MBA, LLM, MDS)
Research courses result in the award of some Master's Degrees (MRes, MPhil) and Doctorates (PhD)