To fully enjoy all that London has to offer, you can use its public and private transport to get around.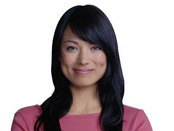 The London Underground or "Tube"
London is home to the world's first underground train network, officially called the London Underground or the "Tube" by Londoners.
This is the quickest way to travel across the city between the hours of 5.30 in the morning to approximately midnight.
If you will be travelling around a lot, apply for a 18+ Student Oyster Photocard (an electronic ticket), which will give you a 30% reduction on travel.
London Buses
Save money and see the city from one of London's iconic red buses.
Use your Oyster card to pay for each journey. Busses in London do not accept cash so you will always need to have your Oyster Card on you or buy a paper ticket from a station. Weekly, monthly or annual Bus & Tram Passes can also help you save money.
Taxis/Black Cabs in London
If you are in a hurry, you may want to consider taking a taxi or black cab.
The service is convenient but can be expensive. Remember, taxi fares increase in price at night. You can save money by booking a local minicab in advance, which is especially useful if you need to get to and from London's airports.
Cycling in London
The quickest, cheapest and most environmentally friendly way to travel, cycling has become increasingly popular in recent years in London. The city's roads can be very busy so it is essential that you are a confident cyclist.
Where possible try to use London's quieter "back" roads and cycle routes. Transport for London has great cycle advice and maps. You can also hire bicycles using the Cycle Hire Scheme, which provides over 6,000 bicycles located around the city.
Driving in London
You must have a full valid driving licence to drive in the UK. Roads can be busy and you will also have to pay the London Congestion Charge if you drive through central London. UKCISA provide a good factsheet with more driving advice if you are new to the UK.

We drive on the left in the UK and seatbelts must be worn at all times. For more information about UK driving laws, visit the Highway Code website.
Walking in London
You can easily walk around in central London and sometimes walking is actually quicker than getting the tube or a bus. You can use this walking tube map to see walking times between the stations.