Teaching methods and study skills vary depending on the course and university you choose.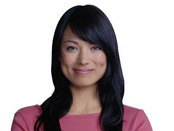 Here is a short international student guide to studying in the UK.
Lectures: these large classes usually last for one hour. A lecturer or tutor will guide you through the subject and introduce you to new concepts and theories.

Seminars and tutorials: in these small classes, tutors will encourage you to debate and discuss a specific topic or piece of work. You will often be asked to prepare presentations and ideas for the session. Tutorials also provide you with the chance to ask questions and receive feedback about your work.

Practical work: many courses in law, the arts and sciences will include practical workshops where you can develop your practical skills.

Workplace training: some courses will give you a practical experience within a working environment under the supervision of experienced staff. "Sandwich" courses include a full year's work placement in full-time employment as part of the course.

In addition to these study methods, you will be expected to conduct your own independent study and research.