Council tax is set by local authorities in London to pay for services such as recycling and the local police.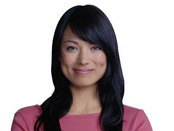 Students who are studying on a full-time course are exempt from paying council tax. If you live in student accommodation you do not have to worry about council tax. However, if you live in shared accommodation with other people, your household may need to pay council tax if one of the residents is not a full-time student. The amount of council tax you need to pay varies depending on the size of the house you live in and which borough of London the house is located in. If you know your UK postcode, you can find out more about paying
Council Tax on the directgov website
. If you require a letter to proof that you are a full-time student, you can get this from the student centre at your university.