Opening a bank account in the UK can be difficult. It can take two to three weeks to open a UK bank account, so plan ahead.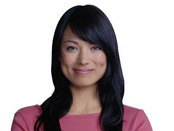 Here's our guide:
Speak to your local bank: some have links with UK banks so you can open a UK bank account before you arrive in London.
If you are unable to open an account before you leave, bring enough money with you or a prepaid credit card to last the first couple of months.
If you enter the UK from a non-EU country and are carrying 10,000 Euros or more (or the equivalent in other currencies), you will be required to declare the cash to HM Revenue & Customs (HMRC). This applies to notes, coins, bankers' drafts, cheques and travellers' cheques. You do not need to declare the money if you are travelling from the EU.
Proof of ID Needed to Open a Bank Account
Once in the UK, you may require the following documents to open a bank account:
Passport or EU ID card
Valid visa
UCAS letter or letter from your university providing evidence of your studies
A utility bill or tenancy agreement with your name and address
Your university will be able to provide more information and tips on opening a bank account once you arrive in the UK.