There are many ways to save money while studying in London: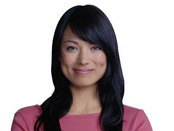 When you enrol at a university in London, you will automatically receive a National Union of Students (NUS) card. Use the card in cades, restaurants, shops and cinemas to get student discounts.
Search the web! There are hundreds of cheap cafes and restaurants serving good quality food in London. Magazines such as Time Out publish a very useful Cheap Eats guide.
Make the most of the many museums and galleries in London - most of them are free! Music shops and pubs often have free bands playing and there are plenty of free lectures, talks and guided tours around the city.
Free books, internet and other study resources can be found at your local library.
An international student phonecard provides cheap calls home, or use free internet telephone calls using technology such as Skype.