London is the most diverse city in the world, with more than 300 languages spoken in the city.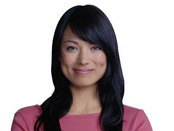 What is it Like Living in London?
London is one of the most vibrant, cosmopolitan places in the world to be a student. The city has more than 400,000 university students, of which 100,000 are from outside the UK, making London a dynamic and stimulating place to live.
The city has something for everybody.
London: The World in One City
Here's a small taste of the city's multicultural highlights:
China Town. Discover authentic Chinese culture and taste an array of exotic foods in China Town's many restaurants and supermarkets.
Brixton Market. Buy some of the best Afro-Caribbean food at this energetic market. Hidden away in the side streets you'll find art galleries exhibiting the works of up-and-coming artists.
Shri Swaminarayan Temple. Visit the largest Hindu temple outside India and enjoy hours of peace and discovery in this masterpiece of exotic architecture.
Kingsland Road. Try the delights of Vietnamese cafés or dine and dance to Latin music in this culturally diverse area.
Green Lanes. Kurdish, Greek and Turkish restaurants are just some of the flavours you'll find here – taste the real Mediterranean.
Brick Lane. Famous for its curries, you can experience authentic Bangladeshi cafés or queue with Londoners night and day at one of the best bagel bakeries in the country.
Take a look at www.visitlondon.com for an insight into the city's history, food, attractions, culture and events.