London is home to over 50 fully accredited English language schools and is a great city for international students who want to study English in the UK.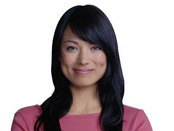 Study English in London
London is a popular city for international students looking to study English abroad. The capital of the UK welcomes thousands of students each year, helping them improve their English and giving them an unforgettable life experience. 
English language schools in London offer you a wide choice of courses from General English and Academic English, to Exam Preparation and Teacher Training courses. You can study one-on-one with a tutor or in a class setting. Find hundreds of English language courses on the official website for English Language Schools in London which only offer British Council accredited courses.
English Language Requirements to study at a university in the UK
If you need to apply for a Tier 4 visa to study in the UK, you will need to pass an approved English language test (IELTS or 'Integrated skills in English (ISE)'. Your university will also have a minimum English language requirement.
English language requirements can vary for different courses. You need to check the entry requirements set by your university to ensure you can apply for the course. 
You can find more information on English language requirements here.