A number of London universities have courses starting in either January or February, including foundation degrees, undergraduate degrees, postgraduate Master's, PhDs, short courses, distance learning and English Language courses.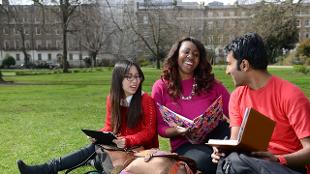 The universities below are located in London and provide a number of different course options with January intake every year. In order to find out more, follow these simple steps:
Click on the university to find out more about the institution
Click on the 'contact' button on the university profile to ask for more information about which courses start in January or February (register for free to send your enquiry)
Read our application advice section for further information about studying in London
Foundation courses & undergraduate courses (Bachelor's)
The following universities offer Foundation courses, Bachelor degrees or top-up courses starting in January or February::
Postgraduate taught courses (Master's)
The following universities offer Masters degrees with January intakes:
Postgraduate research courses (PhD)
The majority of London universities offer various start dates throughout the year for PhD students. This normally depends on the availability of your supervisor. Please use the course search to identify a suitable course and contact the university for further information.
You can also search all courses (all start dates).