All nationals from outside the European Union who are coming to live in the UK for longer than six months are required to pay a 'health surcharge' in order to gain access to the UK's National Health Service (NHS).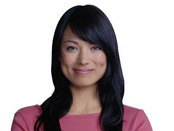 The health surcharge is £150 per year for students and is payable when you submit your visa application on-line. Visa applicants need to pay up-front for the total period of their UK visa. Where part of a year is 6 months or less, £75 is charged.
For example, if you are planning on studying a 12 month master's degree, then the actual length of your Tier 4 visa is around 17 months. Therefore you would be charged £150 for the first 12 months and £75 for the remaining 5 months, totalling a charge of £225.
What health services will you get?
You will be able to access the NHS in the same way as a permanent resident. The following services will be free of charge:
consulting a doctor and most other doctor's services
treatment in a hospital (both emergency and non-emergency treatment)
You may need to pay for:
medicines prescribed by your GP
some doctor's services (e.g. vaccinations for travel, getting a sickness certificate)
dental treatment
optical treatment
For more information on the health surcharge, visit the UK Home Office website.