There are over 10,000 courses on offer at universities in London, including undergraduate degrees, postgraduate taught degrees (masters) and postgraduate research degrees (PhD). The majority of undergraduate courses in the UK are three years long. Most masters courses take one year to complete and PhD courses are usually three to four years.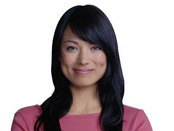 Here are some tips to help you find the right course:
Find the right subject for you. Will you enjoy the course and will it help you follow your chosen career? Take a look at the subjects guides to find out more about different subject areas.
Decide on the level of the course you need: undergraduate or postgraduate
Research the courses available and look at the course content, teaching methods and final assessments.
Take note of the tuition fees for your course. The course listings on the course database provide tuition fee information.