Living in a new city or country can be daunting. However, London gives you hundreds of ways to meet new people and make friends: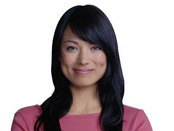 International Orientation Event: Most universities offer an international student orientation event which invites international students to arrive at the university a few days before British students. This is a great way to meet other international students at your new university.
University Fresher's Week: In the UK, the first week of university usually involves a mix of practical events such as enrolment and registration as well as fun events which are organized by your Student Union. There will be different events happening every day at your campus which provide great opportunities to meet new people.
Student Union: Visit your Student Union to find out more about the social societies and sports clubs available at the university. You can sign up to as many clubs and societies as you like. They normally have weekly meetings, training sessions and events – a great way to make friends with people who have similar interests to you.
Shared student accommodation: If you are staying in halls of accommodation, you will quickly meet your neighbours who are in your flat or on your corridor. At most university halls of residence, students share the kitchen. By cooking together and sharing stories over your breakfast or dinner, you can quickly develop new friendships.
Social media: Join the Facebook group of your new university before you arrive to meet other students before you even get to London. You can also join the Study London Facebook page to meet international students from all over the world.