Most UK universities will ask undergraduate students for qualifications that are equivalent to the UK A-Levels. Applicants for postgraduate students will be asked to have completed a Bachelors degree or an international equivalent.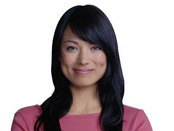 UK universities are familiar with a wide variety of different qualifications. When assessing your application, universities refer to the qualification guidelines provided by UK NARIC, the UK's National Agency responsible for providing information on academic, vocational and professional qualifications from across the world.
International School Qualifications
If you are currently studying at high school, you need to find out if your high school certificate or qualification is sufficient for entry into a UK undergraduate degree (bachelor).
There are a number of school qualifications that are accepted for direct entry into a UK undergraduate degree. The most common qualifications which are taught around the world include A-levels, the International Baccalaureate and Advanced Placements. Many universities also accept the school leaver qualifications from across the European Union, India and from some African countries which have similar education systems to the UK.
If your high school qualification is not regarded as equivalent to the above, you will need to complete a one-year foundation course. Many universities offer foundation courses or work with external foundation course providers.
International University Qualifications
If you are currently studying at a university in your home country or another country outside the UK, or you have already completed your first degree, you can apply for a postgraduate degree (masters or PhD) in the UK. Universities set different entry requirements for their courses, which are normally based on the 'Grade Point Average' (GPA) scale, for example 3.0/4 or 3.9/5. You can normally find the exact requirements for your course on the university's website.
Do not worry if the grading at your university is different. As long as you can provide a transcript for your studies, the admissions staff will be able to compare your grades to the UK qualifications.
Entry Requirements
Entry requirements are set by each university and therefore they can vary from one university to the other as well as from one course to another. You can find a guide to the entry requirements for students from a number of different countries in our Your Country section.
For course or university specific entry requirements, please register with us to contact the university directly.
Alternatively, contact the national agency NARIC, which specialises in translating international qualifications to their UK equivalents (there is a fee for this).